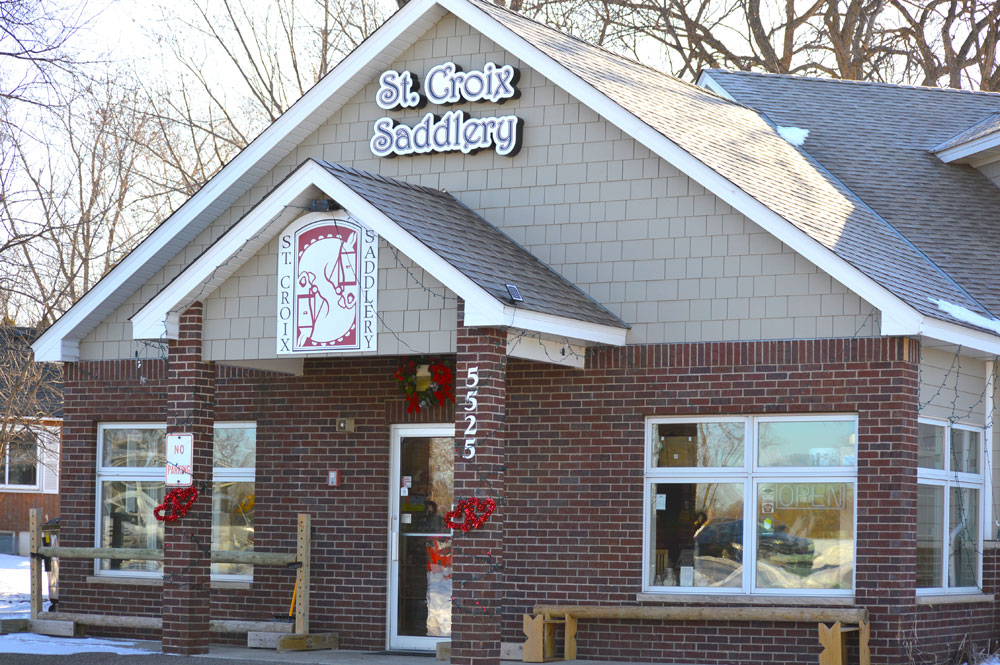 Want to know what trends are on the horizon for tack and equestrian gear? We got the scoop from St. Croix Saddlery, a popular tack shop located in Hugo, Minnesota.
Owner Christy Weflan and floor manager Jessica Chelmo just returned from the American Equestrian Trade Association (AETA) show, where vendors from across the horse industry showcase their merchandise for the months ahead. Here's some of what they saw.
Patent leather trimming is one growing trend. You'll see this subtly glamorous trimming popping up on halters and boots, adding a subtle sheen to basics without going overboard.
Animal prints are also coming on strong. Ariat, for example, just came out with a beautiful tall boot with faux black snake skin detail. Like patent leather accents, subtle animal prints enable riders to be fashion-forward without being over the top.
Weflen and Chelmo also informed me that many buyers are returning to a more traditional riding look in the breeches sector, offering more mid-rise breeches rather than the trendy (but not always practical) low-rise style. They noted that riders appreciate the comfort and coverage of a mid-rise.
Taking a cue from other sports, tech fabrics are finally making their presence known in equestrian gear. Jackets, pants, and helmets are becoming more breathable and user-friendly, with vents, stretch, and machine-washable fabrics. The stretchier, washable fabric is both practical and more flattering to the rider.
One brand making a recent debut in the United States market is the German company, Shockenmohle. Their apparel can be characterized as an updated classic look, with on-trend orange and gray bags and gear. St. Croix Saddlery began stocking Shockenmohle in response to customer demand, and it has been increasingly popular among their clientele.
As for colors to expect in the upcoming months, Welflen and Chelmo saw an abundance of teal, burgundy, and olive green on jackets, vests, and more. There's even a berry hunt coat due to make a debut soon. While black is always a classic choice, color is especially on-trend.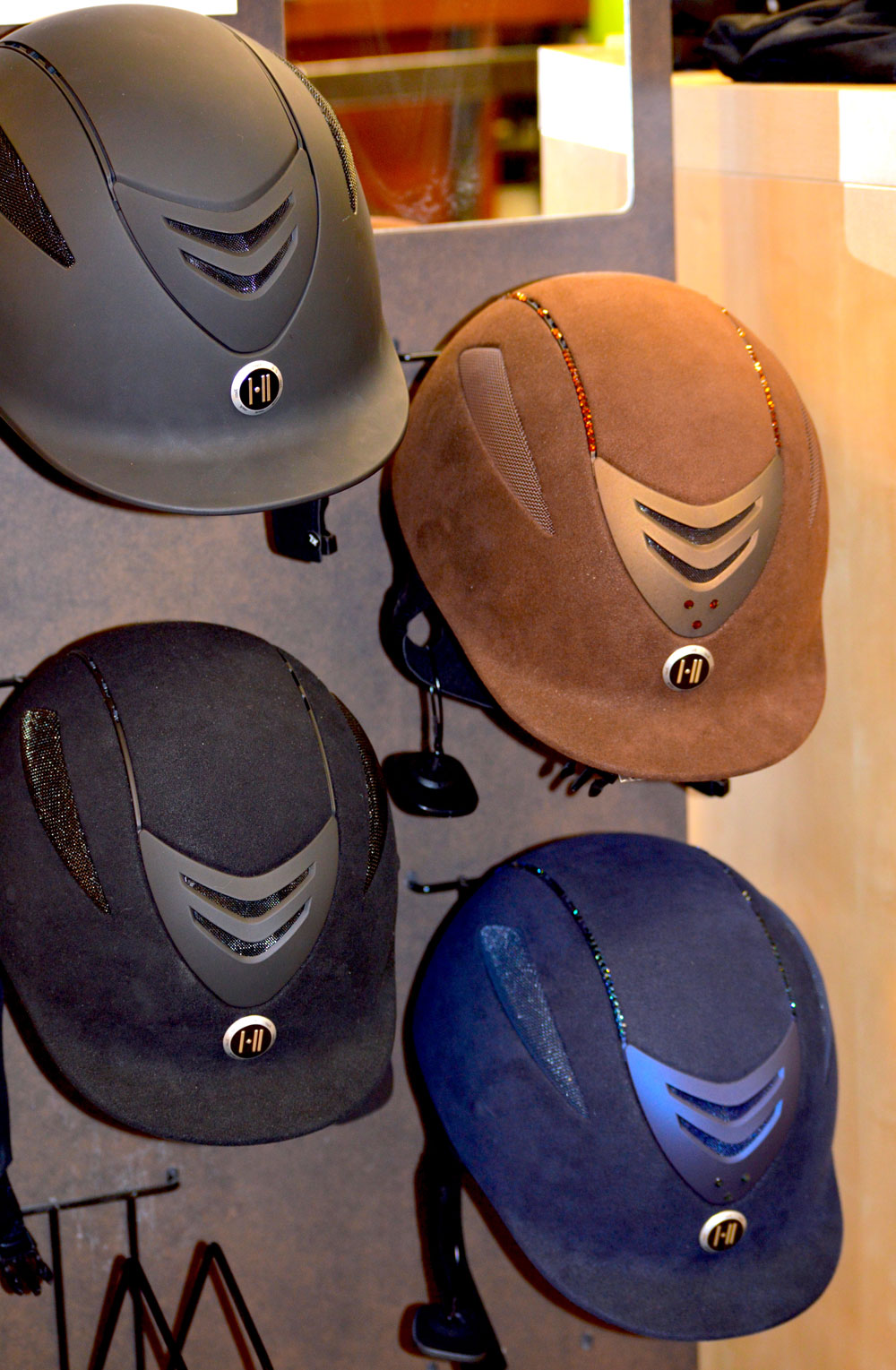 When investing in a new helmet, going to a tack shop in person is wise in order to find the perfect fit. One higher-end brand growing in popularity is the One K brand. Their Defender Air features a pump in the lining to customize your fit, as well as a removable liner you can toss in the washing machine.
At a more affordable price point and without sacrificing safety, Ovation makes an attractive helmet that is especially popular with children and trail riders who visit the shop. The Ovation Deluxe Schooling helmet is a perennial favorite at St. Croix Saddlery.
While black is still the most popular helmet color, many brands offer bright colors, and "blinged out" styles with Swarovksi crystals. These flashy numbers are popular among riders looking to add some personality to their gear.
Similarly, the majority of English boots are still black, though the Saddlery ladies noted that brown is becoming a popular, stylish alternative. Ariat is still the store's leader when it comes to boot brand popularity. The owner thinks that's due to the consistent high quality and comfort of the Ariat brand. Their highest-end, splurge-worthy boot is the Ariat Devon Pro VX Zip Paddock Boot. It's dreamy.
Technical fabrics are also making headway in footwear. The impressive Valiant by Ariat features a tennis shoe-like, sporty footbed contained in a traditional, elegant tall black boot.

Some things never seem to go out of style. Collectable Breyer horses are still a popular item at the shop for children as well as avid adult collectors. There is also a customer contingency who prefers the more traditional wool fabric jackets and side zip breeches, so the shop is sure to have those available as well.
This spring, I have my eye on the navy suede One K Defender Air helmet and a fresh new pair of Ariat paddock boots. A berry hunt coat sounds divine too. Looks like it's time to start saving up!
Julia Arnold is a writer living in
Minnesota with her husband and two young children. She has always loved
horses and is thrilled to have officially rejoined the horse world as an
adult. She rides whenever she can at Hardwood Creek Farm in Hugo,
Minnesota. You can follow her adventures in riding and parenting on Facebook, Twitter, Instagram, and Pinterest.