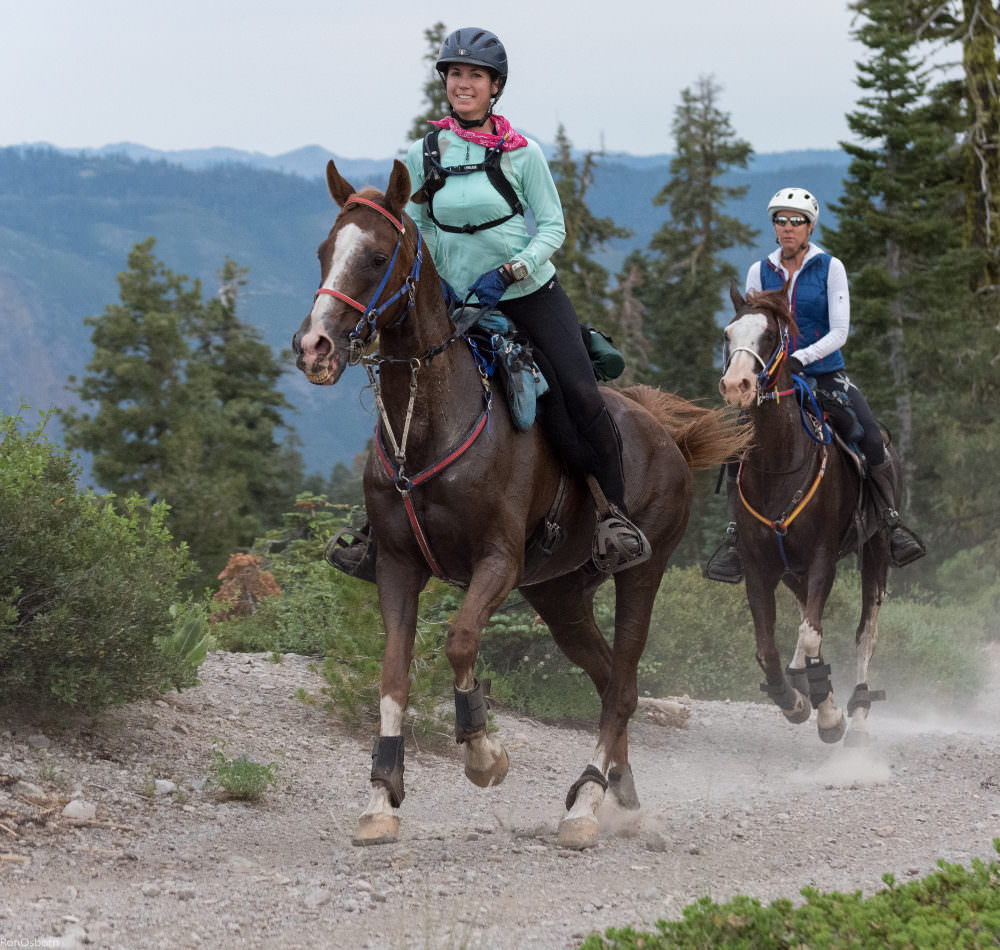 The Western States Trail Ride (Tevis Cup) is a point-to-point, 100-mile ride traditionally starting near Lake Tahoe and ending in Auburn, Calif. It requires one rider on one horse to complete the journey in one 24-hour day. August 5, 2017, marked its 62nd anniversary.
During the ride, veterinarians check each horse 10 times, with the final check done after completion. If a horse shows any signs of lameness or metabolic issues, he is "pulled." Since the ride's inception, the average completion rate hovers around 50 percent.
Considered the toughest endurance event in the world, riders from across the U.S. and around the world train for years to compete. In 2017, Tevis drew riders from Argentina, Australia, Canada, France, Germany, Spain, the United Kingdom and Japan in addition to those from across the United States.
The ride crosses Emigrant Pass above Squaw Valley, traverses the Granite Chief Wilderness and switchbacks the canyons of the Western State Trail, a route that connected 1849 Gold Rush towns like Deadwood, Foresthill, Last Chance and Michigan Bluff.
The winner's name is engraved on the Tevis Cup, and a horse selected from the top 10 finishers deemed to be best conditioned is awarded the Haggin Cup. Every rider finishing with a sound, healthy horse is allowed to purchase a Tevis belt buckle. These buckles are revered, worn, displayed, bequeathed and treasured as a symbol of human-equine partnership.
Always held on the Saturday near the end of July or first of August closest to the full moon, the ride relies on the passions and commitment of over 750 volunteers.
Tap here to read about the 2017 Tevis Cup winners, Tennesse Lane and Auli Farwa.
For more information visit Teviscup.org.