I'll admit it—I'm not a big thrill-seeker. For example, when the county fair comes along in the summer, you won't find me riding the roller coaster or Ferris wheel. Instead, you'd probably find me looking at the rabbit and poultry barn or photography exhibits. Likewise, when it comes to horse sports, I'm much more likely to lean towards dressage, halter, pleasure classes, or even a simple trail ride than the more demanding equestrian sports. That said, there are three horse sports that have always especially interested me and that I've considered trying. Will I ever give them a shot? Maybe, maybe not. At any rate, they're always fun to watch.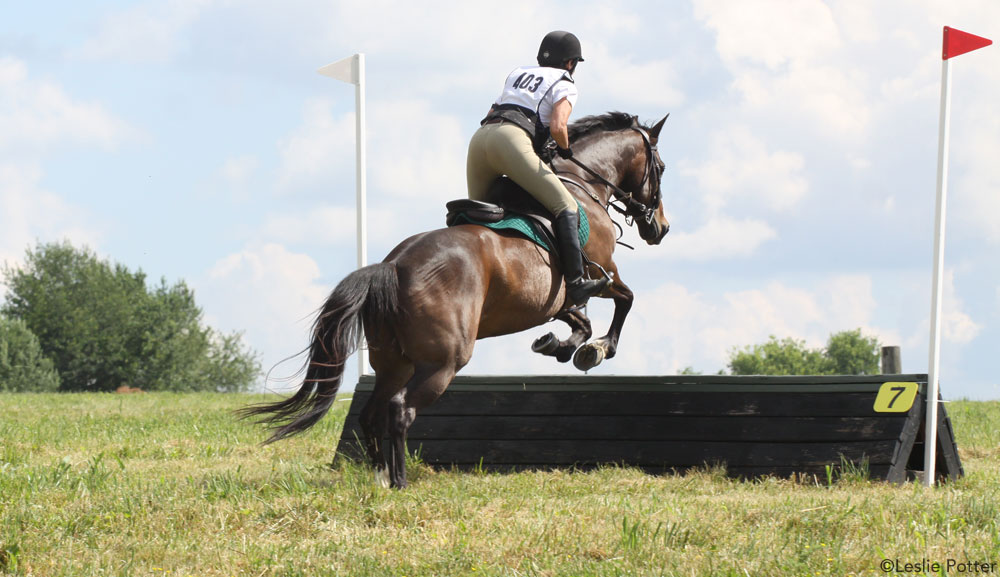 Three-Day Eventing
Like many horse folks, I enjoy the excitement of watching the cross-country phase of three-day eventing. The combination of speed, agility, and outdoor obstacles makes this sport fun to watch for everyone—even spectators who don't know horses. The cross-country phase looks like tons of fun, and I've considered trying it a few times, but it feels just a bit too daring for me. I'm not against popping over the occasional jump in the arena, but galloping in the open, over varying terrain, over fixed obstacles? I feel the same way about downhill skiing—it's probably lots of fun, but just the same, I think I'll just stay in the arena, thanks!
Team Roping
by U.S. Army on flickr/
CC BY 2.0
Team Roping
When I'm in a mood to unleash my inner cowboy, I enjoy watching various rodeo sports, and I especially like team roping. In my imagination, I can see myself with a well-trained Quarter Horse, waiting for the steer to come out of the chute, and then racing alongside with my rope in a perfectly-formed loop. In reality, I think my horse would probably spook at the steer, and my rope-handling skills are basically non-existent. So until the time comes when I find someone to teach my horse and me how the game works, I'll probably just be satisfied watching from the edge of the arena and taking pictures.
Endurance Racing
A fifteen hour trail ride? One hundred miles in one stretch? I have to admit, it sounds exciting, and it combines the enjoyment of riding with the opportunity of being out in nature and seeing exciting locations from a new perspective. At first glance, this sport seems less intense because the speeds are slower. But then I try to imagine what an all-day ride would feel like—not to mention the physical demands on your horse—and it becomes clear that this sport might be just as challenging as the others.
So, hats (or helmets?) off to those riders who do complete in these sports. How about you? Is there a particular equine discipline you've always wanted to try? What is it?

Daniel Johnson is a freelance writer
and professional photographer. He's the author of several books,
including How to Raise Horses: Everything You Need to Know, (Voyageur
Press, 2014). Dan's barn is home to Summer, a Welsh/TB cross, Orion, a
Welsh Cob, and Mati and Amos, two Welsh Mountain Ponies. Follow him at www.facebook.com/foxhillphoto.