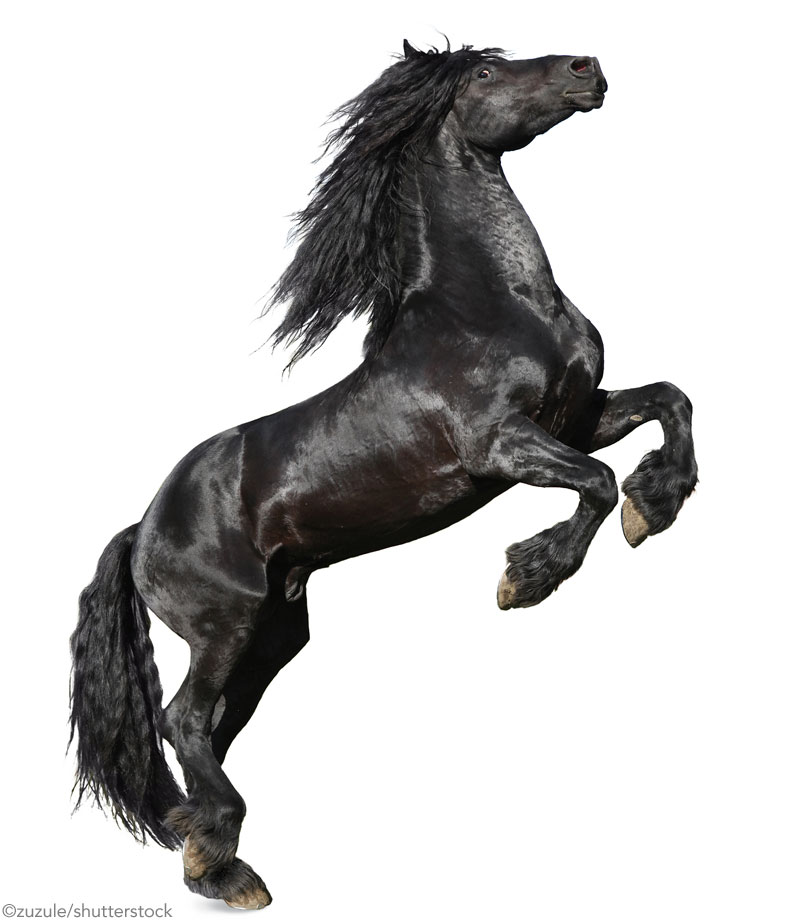 Read each of the five descriptions below and decide which one sounds most like you. At the end, find your Equine ID.
1. Your long, thick locks of raven hair are often compared to those of a young Elizabeth Taylor. Indeed, you have the poised self-carriage of a film star. In contrast to your imposing presence, you're actually quite sweet and generous, traits that have gained you many friends. Yet those very same friends are not above bouts of jealousy. They can't wait to tell newcomers to the barn that while you look lovely and sophisticated, beneath your boots and breeches you have really hairy legs.
2. It's true that you have to shop for riding apparel in the Big Gals section, but no one would ever refer to you as overweight. Simply put, you're just stout. No diet will ever give you a petite figure or allow you to fit your foot into a boot smaller than size 10. That's OK, because your kind heart and your infectious laugh are plus-sized, too. It's also in your nature to be a workaholic: You volunteer to muck stalls, haul friends to shows and clip the school horses. You have countless barn buddies, and it's not because they need you to help move their over-stuffed tack trunk or lug bags of feed from their car. Nope, they love you just for being yourself.
3. When not riding, you're participating in other athletic endeavors from soccer to gymnastics, and you're successful in all of them. Along with this versatility comes a certain amount of scrappiness: You never catch the flu that's going around the barn or get injured when a greenie dumps you. Such an exciting life produces colorful stories, which you happily dish out at barn parties. At last year's holiday soiree, you unveiled your latest tattoo. You long ago decided body art was suitable compensation for inheriting a head of thin, wispy hair.
4. You're a petite dynamo. Despite your diminutive size you're happy to hop on a 17-hand warmblood and jump around a course. Your goal is to prove that size does not matter in the world of horsemanship. That sort of determination is captivating. But because you guard your privacy, there's an aura of mystery regarding your life away from the barn, which leads to gossip at the cross-ties. No one knows your background or family history. Inevitably, someone will exclaim, "What's the deal with her annual trip to Virginia? Every summer she has this bizarre compulsion swim in the Atlantic!"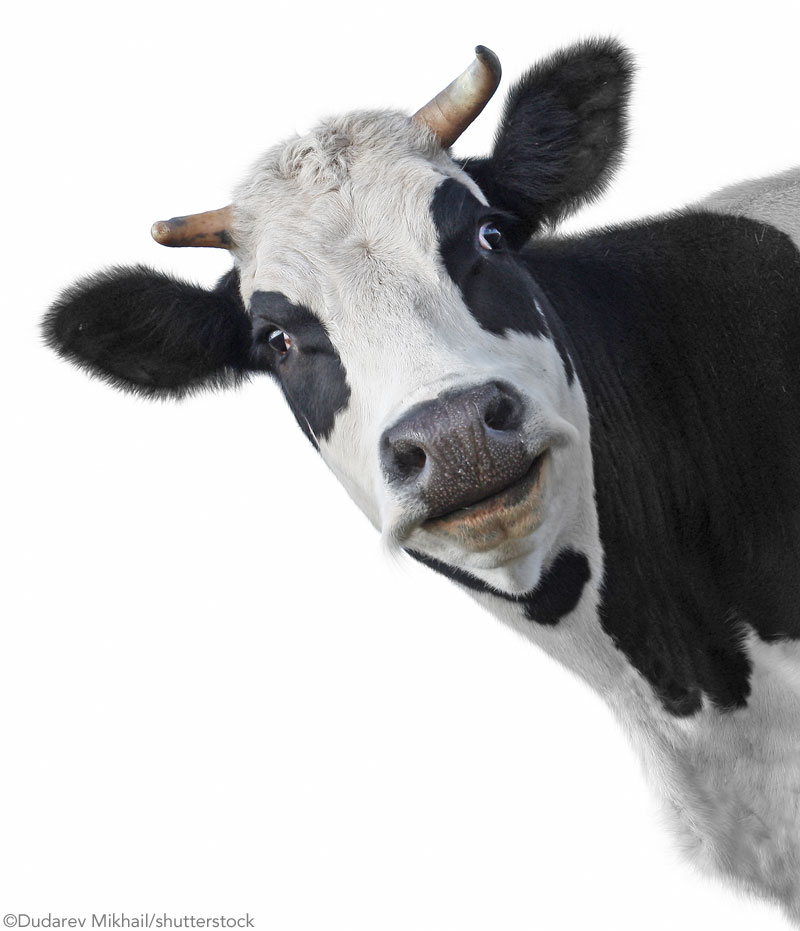 5. Although you spend most of your time at the barn, your entire home is decorated in a country cow theme. Your heart belongs to your horse, but your mind seems obsessed with bovines. Luckily your cow collection doesn't diminish the number of riding pals that you have. Since you're comfortable in any kind of saddle, you're always eager to participate in any equestrian activity, whether it's a trail ride, a jumping lesson or a barrel race. Though you might not be the most glamorous gal at the barn, you secretly cherish how your hindquarters fill out a pair of tight jeans. Kim Kardashian would be jealous.
SCORING: Are you ready to discover your Equine ID? Look for the number of the description that best fits you, and see which breed or type of horse it matches:
Although you appear dramatic and imposing, in reality you're quite charming (if a bit hairy). Your Equine ID is: the Friesian.
Due to your good nature, reliable work ethic and strong stature, your Equine ID is: draft horse.
Your colorful personality—and decorative body art—makes you the life of the party. Your Equine ID is: Appaloosa.
You're petite, brave and apparently a good swimmer. Your Equine ID is: Chincoteague Pony.
The cow collection aside, you have an agreeable personality. Your Equine ID is: American Quarter Horse.
During her lengthy show career on the hunter-jumper circuit, CINDY HALE won more than 20 medals for hunt seat equitation. She currently serves as a judge at local and regional open horse shows.
---
This article originally appeared in the March 2015 issue of Horse Illustrated magazine. Click here to subscribe!