There were many beautiful photos submitted for Horse Illustrated's photo contest, "A Horse is a Horse," judged by equine photographer Cheri Prill. It was tough to narrow it down, but here are her picks for the top five. Read more about them in the September 2013 issue of Horse Illustrated.
Grand Prize: Roberta Warren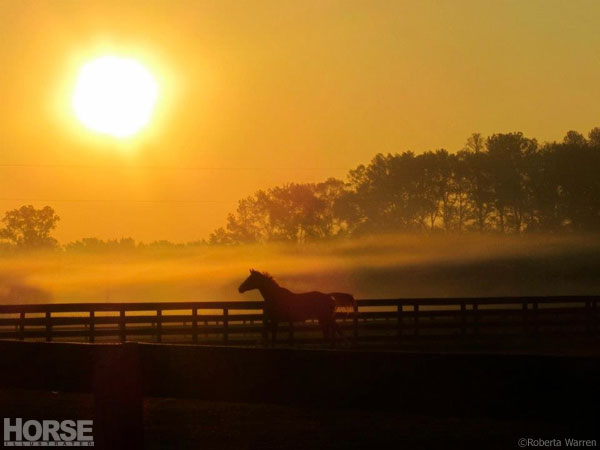 ---
1st Runner-up: Emma Lohse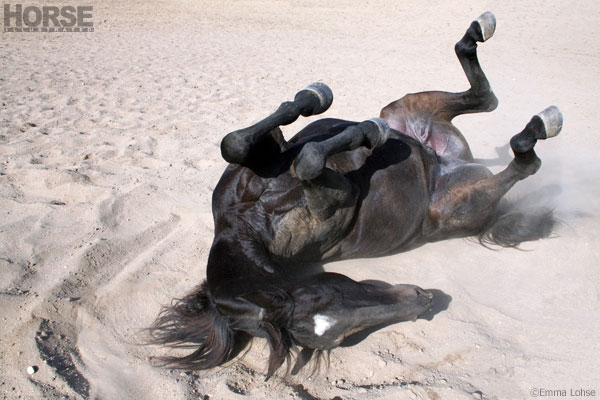 ---
2nd Runner-up: Deanna Cook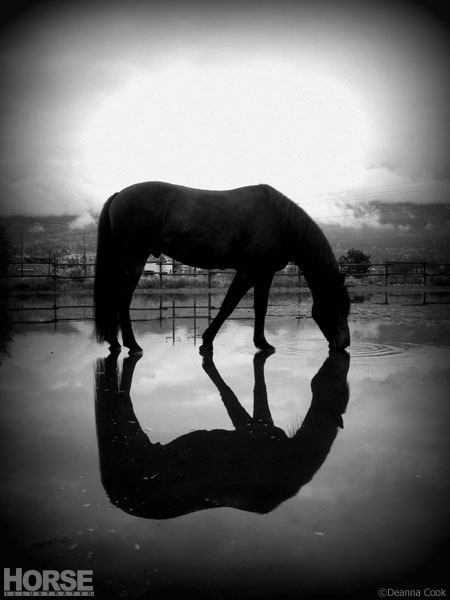 ---
3rd Runner-up: Nicole Jeffries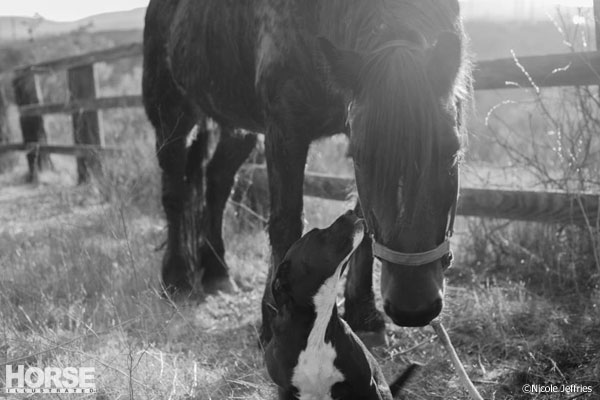 ---
4th Runner-up: Angela Yocum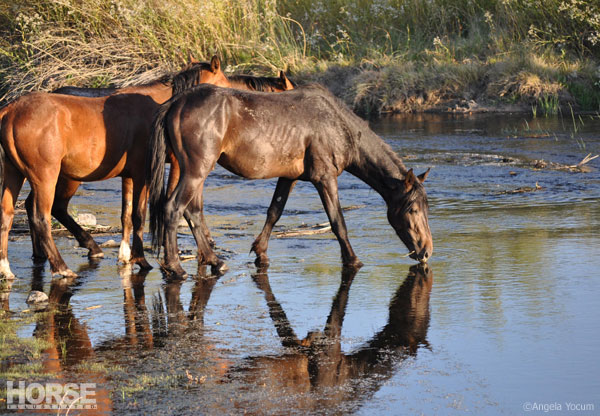 ---
Take a picture of your horse being a horse and doing what he does best: running, playing, or interacting with his pasturemates. Have fun, and remember these horse photography tips:
Early morning or late afternoon lighting is most flattering.
Photos must portray safe, responsible horsemanship.
Keep backgrounds uncluttered.
Groom your horse and make sure tack and halters are clean and tidy. It makes a big difference!
For hard-copy submissions, using high-quality photo paper produces the best images. We cannot accept submissions printed on standard printer paper.
For more advice on taking great horse photos, check out photo tips from past Horse Illustrated photo contest judges.
One grand-prize winner will receive an Absorbine gift basket valued at $200. Four runners-up will each receive a prize pack of ShowSheen grooming products.
Photo Contest Rules
The contest is open to amateur photographers only. One entry per person. Multiple entries will be discarded. No third-party submissions permitted. Digital entries should be high-resolution photos at 300 dpi (sized 4"x6" or larger). Print images should be 4"x6" or larger. Photos will be judged on creativity, quality, composition, subject matter and suitability to the theme. All photos should reflect a hazard-free environment. Please include the following with your submission:
Your name, address, phone number and/or email
Horse's name, age, gender and breed (if known)
A brief photo caption or description
How to Enter
This contest is now closed. Winners will be notified by email or phone. Look for the winning entries in the September 2013 issue of Horse Illustrated.
This year's judge is artist and professional equine photographer Cheri Prill. As a horsewoman, her experience with many different breeds and disciplines is reflected in her work.