What sets apart the pros from the amateurs? Often it's the little details. Learning how to properly trim and bang a horse's tail can give you that polished edge you desire in the show-ring. Banged tails are a popular "hairstyle" in dressage and eventing, and are becoming more common in many western events. The length can vary from the fetlock joint to the bottom of the hock, depending on the natural length you have to start with. In western classes, it is common to see longer squared-off tails, a couple of inches above the ground. A trimmed dock is seen almost exclusively in eventing and dressage. Here are some step-by-step tips to show you how to trim and bang a tail yourself: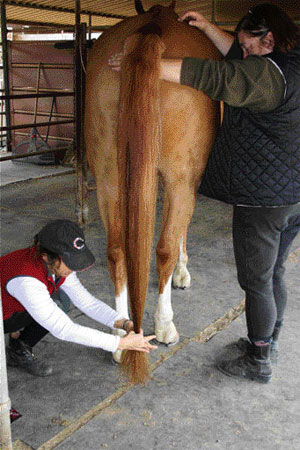 1. To bang the tail, have an assistant hold the tail up to where the horse would carry it in motion.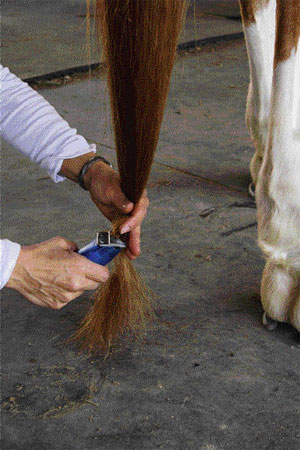 2. Hold the hair together and run the clippers across the bottom to square the end off.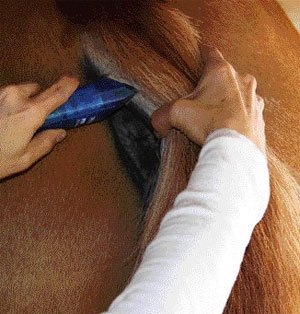 3. To shorten the dock hair, blend carefully, clipping in the direction of hair growth. It helps to steady the clippers against the horse's hindquarters.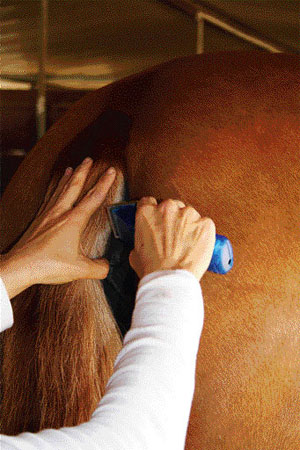 4. You may also choose to edge the long hairs on top a bit. Keep blending for a smooth transition.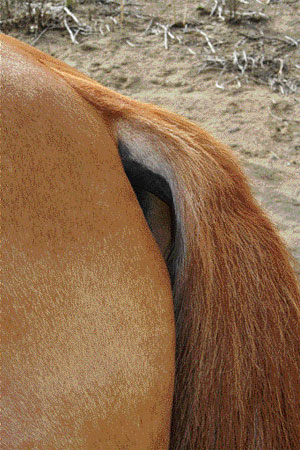 5. The hair has been shortened in a small crescent along the side of the dock, down to the natural breakover point where the horse carries his tail.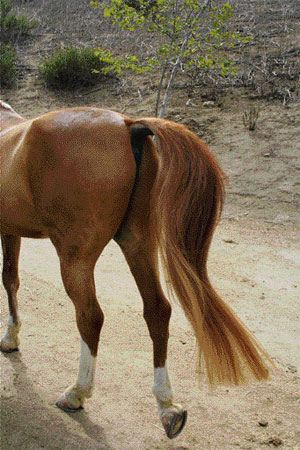 6. The finished tail: banged and trimmed.