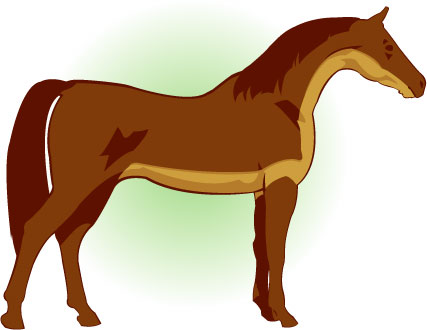 Partial Clips: The Low Trace Clip
You plan to ride all winter but you don't have an indoor ring. Your horse's work load will depend on the weather—walking in bad footing, regular work when your outdoor ring thaws. This clip will allow your horse ventilation in active training, while giving him protection during those long cold walks.
Remove hair in a triangle starting from underneath his jowl down to his chest. Then swing the line back, starting about four to six inches above his elbow, straight to his hindquarters. You'll also remove the hair beneath his belly, and you can remove hair underneath his chin, too, if you prefer. Because the upper part of his hind legs will be free of hair, you can afford active riding without worrying about excessive sweating.
A horse with a low trace clip could probably still live outside, but will need greater protection in turnout and certainly one warm stable blanket even when indoors.