Retirement is a fact of life. We'll all face it; but unlike humans, horses can't tell us when it's time to throw in the towel. So how do you know when it's time for your equine partner to slow down? Karen Hayes, DVM, author of Help Your Horse Live a Good Long Life and Hands On Senior Horse Care has some tips.
The Age of Retirement
Like people, horses age at different rates. Hayes says she's known 12-year-olds who are ready to retire, and 30-year-olds who are still gamely carrying "dudes" through the mountains. Bottom line: age should never be the deciding factor when considering retirement.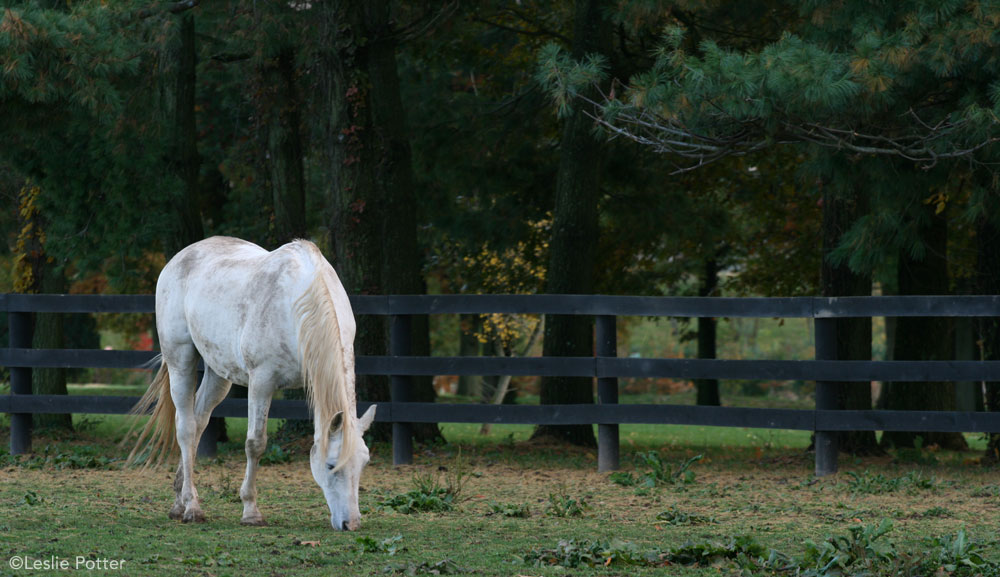 Telltale Signs
Normal aging occurs one cell at a time. "It's a gradual, gentle process that has surprisingly little accompanying discomfort because when it occurs little bits at a time, your horse can adapt to it and continue to do his job," Dr. Hayes says.
But if the aging starts accelerating, then you need to adjust his workload or it will contribute to that accelerated breakdown. Look for things such as loss of weight, loss of visual acuity, loss of athletic ability, recurrent impaction colic, dry or mucus-coated manure, swayback, dry coat, degenerative joint disease, heart arrhythmia and/or shortness of breath. When your horse exhibits these signs, it's impossible for him to adapt to accelerated aging while carrying a full workload, and that sets him up for further acceleration of the aging process.
Rules for Retirement
Hayes says knowing your horse goes a long way toward determining when it's time to slow down. Since aging is basically damage and breakdown, if the horse's activity is a contributor to this, then it's time to slow down.
If the horse can only perform and compete with medications, Hayes says, in her opinion, it becomes a moral question.

"For most age-related conditions, the medication needed is a pain killer, usually an NSAID (non-steroidal anti-inflammatory drug) such as bute. Bute may relieve the pain, but it does nothing to relieve the underlying cause, which means the problem is going to get worse irrespective of the fact that the horse acts like he feels better. Also, bute and other NSAIDs accelerate the aging process in a major way. If I have a horse that can't compete unless he's buted up, in my opinion that horse's activity needs to be amended to fit his needs."

Listen to your horse. He will give you subtle clues about whether he's comfortable. You may see a hesitation in his response to a cue, or a failure to take a lead that wasn't a problem, or a change in attitude.
The Retirement Process
A complete shutdown of activity may not be necessary. Instead, change to something your horse can do without discomfort. "My 27-year-old Friesian gelding can't handle arena work anymore, but he goes trail riding and clearly benefits from it," Hayes says. "It brightens his eyes, perks his ears, raises his sagging back and soothes his arthritic knees. The day he turns away from me when I go out with the halter is the day I'll turn the activity down another notch and find something else that'll have that rejuvenating, soothing effect. Maybe a shorter trail ride. Maybe a swim. Maybe I'll just hand walk him. I expect someday his activity will be that he'll get brushed and polished."
Read more on senior horse care >>
Read more on riding older horses >>