Here are some simple steps for mane banding from expert groomer Casey Warren. But before you begin, check competition rules to make sure those bands are allowed in your classes!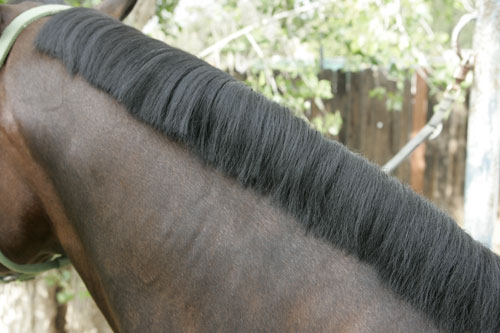 Start with a freshly bathed horse. The mane should be conditioned, dry, tangle-free and pulled or trimmed to a length of about 3 inches long.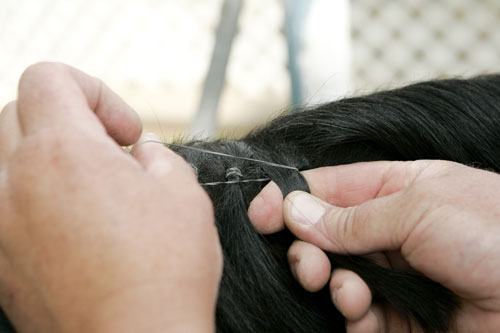 Start from the top of your horse's neck and work downward. Use rubber bands that are the same color as your horse's mane. (Rubber bands designed for mane and tail grooming are sold at tack stores.)

Secure the rubber bands at the base of your horse's neck.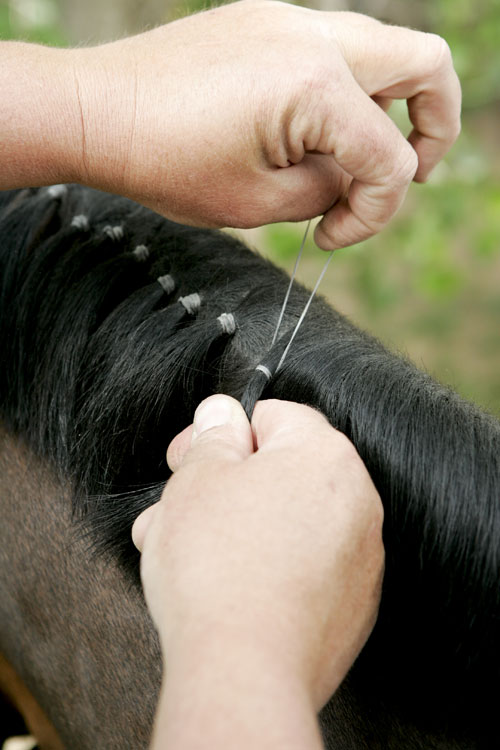 Pull down on the hair as you secure each band to keep the mane flat against the horse's neck.

Each band of hair should be the same size as the next and tightly spaced.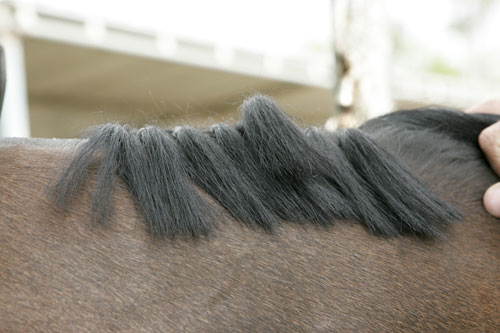 If you don't secure the bands at the base of your horse neck and/or you don't pull down as you work, you'll end up with bands that won't lay flat.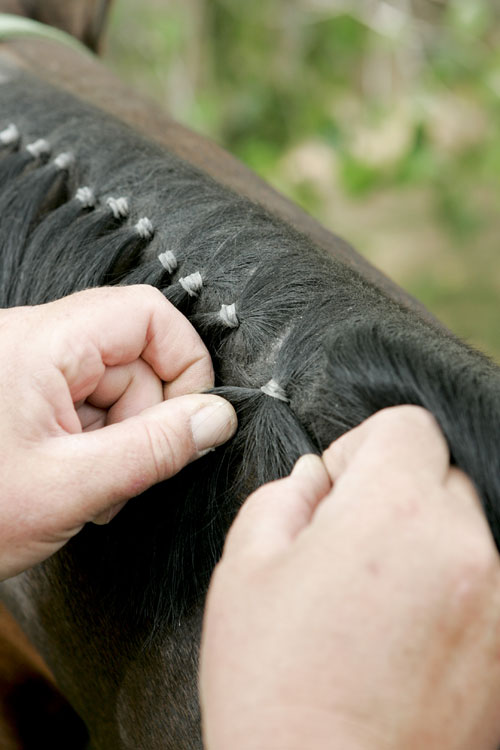 As needed, tighten bands as you go. Tighten just like you would a ponytail in your own hair: Force the rubber band upward by gently pulling the hair.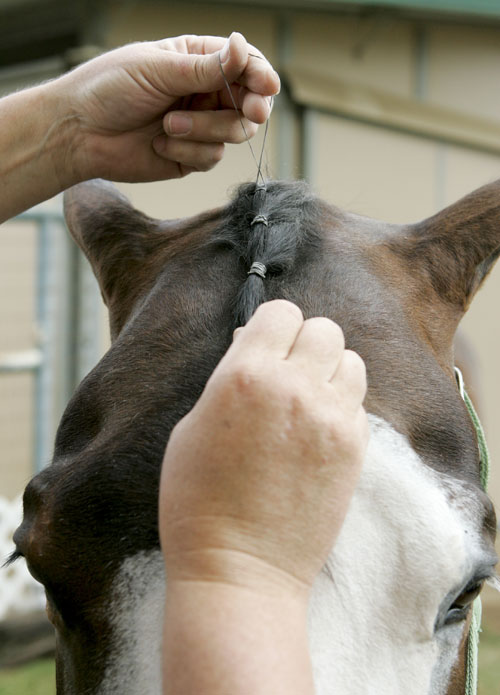 Finish the look by banding the forelock. Depending on how much hair your horse has, section the forelock using one, two or three rubber bands (three shown here).

Banding is often done the night before a show. To keep the look tidy and shavings-free, use sleepwear.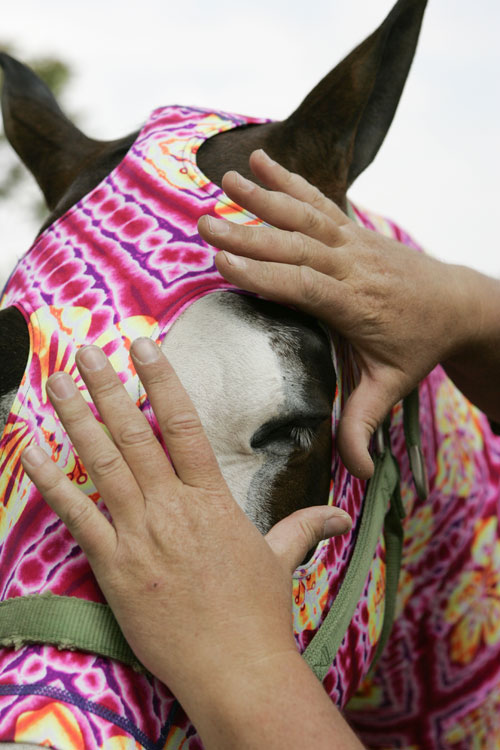 Make sure the sleepwear eye holes are large enough to accommodate your horse's face shape (this a good example of how sleepwear should fit a horse's face). Casey says she's seen far too many eye injuries from ill-fitting horse apparel!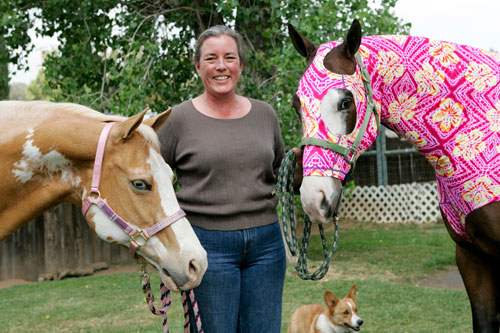 Casey Warren is a professional groomer based in Southern California. Her clients include some of the most competitive show barns in the nation.

For an English mane braiding guide
,
Click Here >>