Q: Most of the time my green hunter is very brave at unfamiliar jumps. But every now and then at a show, he'll suddenly slam on his brakes without warning. Then he makes this big effort from a standstill and heaves himself over the jump. What am I doing wrong?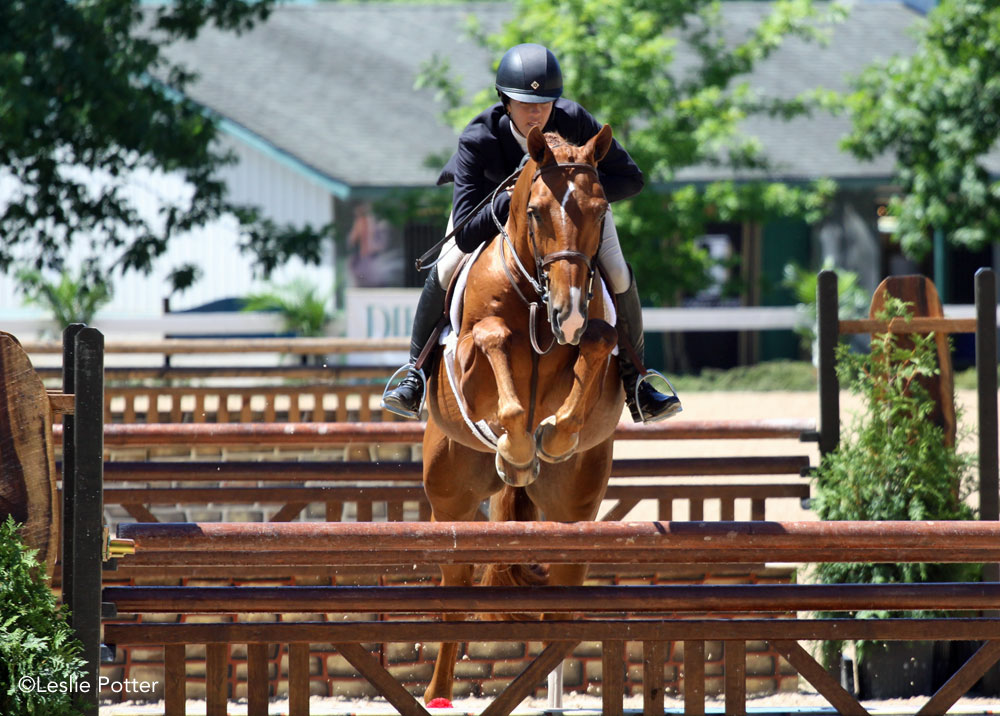 A: Sometimes it's not what you're doing wrong, but what you're not doing at all. In this case, it sounds like you are allowing your horse to be a tourist as he motors around his courses. At the last moment before take-off, when he has to commit to leaving the ground, he is surprised by an unfamiliar jump and takes a second to evaluate it. His momentary pause takes away his momentum, and he loses his balance, while you are caught asleep at the wheel. The jumping effort is a disaster. But you can fix this.
First, go back to working on the flat at home. Make sure your horse respects your aids. When you ask him to increase his pace or lengthen his stride by closing your leg, he should respect that. The same thing goes for your hand. When you half-halt and ask him to collect or slow down, he should do so willingly. All of this will make him a more adjustable horse to ride over fences and will keep him focused on his job. Horses that sightsee while they're jumping are more likely to have trouble on course because their attention is outside the arena.
Another tip is to construct small schooling jumps at home that simulate what astounds him in the show-ring. Don't try to scare your horse, but do attempt to hold his interest so that he's not stunned when he finds them in the show ring.
Finally, know your horse's habits. When you study the posted course at a show, recognize the jumps that might surprise your horse. Plan ahead. About four or five strides away from those jumps, check in with your horse. Half-halt a little, add a squeeze of your leg, perhaps cluck to him. In some manner, let him know that you're on board and that the two of you are leaving the ground when he arrives at the base of the jump. Let your aids be his wake-up call.