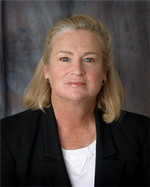 Fran Dotoli is a recognized United States Equestrian Federation judge and clinician. She serves on the Licensed Officials Education and Special Projects committees for the United States Hunter Jumper Association. Dotoli has successfully trained equitation and hunter champions. She and her husband Joe owned and operated Young Entry Stable in Medfield and then Hamilton, Mass.; next, they managed Ox Ridge Hunt Club in Darien, Conn. They currently reside in North Her, Vt. Dotoli judges and teaches clinics across the country.
Visit her website at
/redirect.php?location=http%3a%2f%2ffranandjoedotoli.com
.