Q: I am trying to teach my 11-year-old Fjord to supple and get on the bit, but she is very hard in the mouth. I have tried riding her in a kimberwick and several different snaffles, but none of them made a difference. How can I get through her toughness?
A:
Like many small draft-type breeds and large ponies, your Fjord is built to be a little dynamo. The typical conformation of a rather short, thick neck is suitable for a variety of purposes, including long treks across country and harness work. The drawback, however, is that these types of horses can use that muscle power to their advantage. It's a challenge to encourage suppleness and develop a light mouth in a strong horse that's already learned to pull its weight around. Here is what you might try next.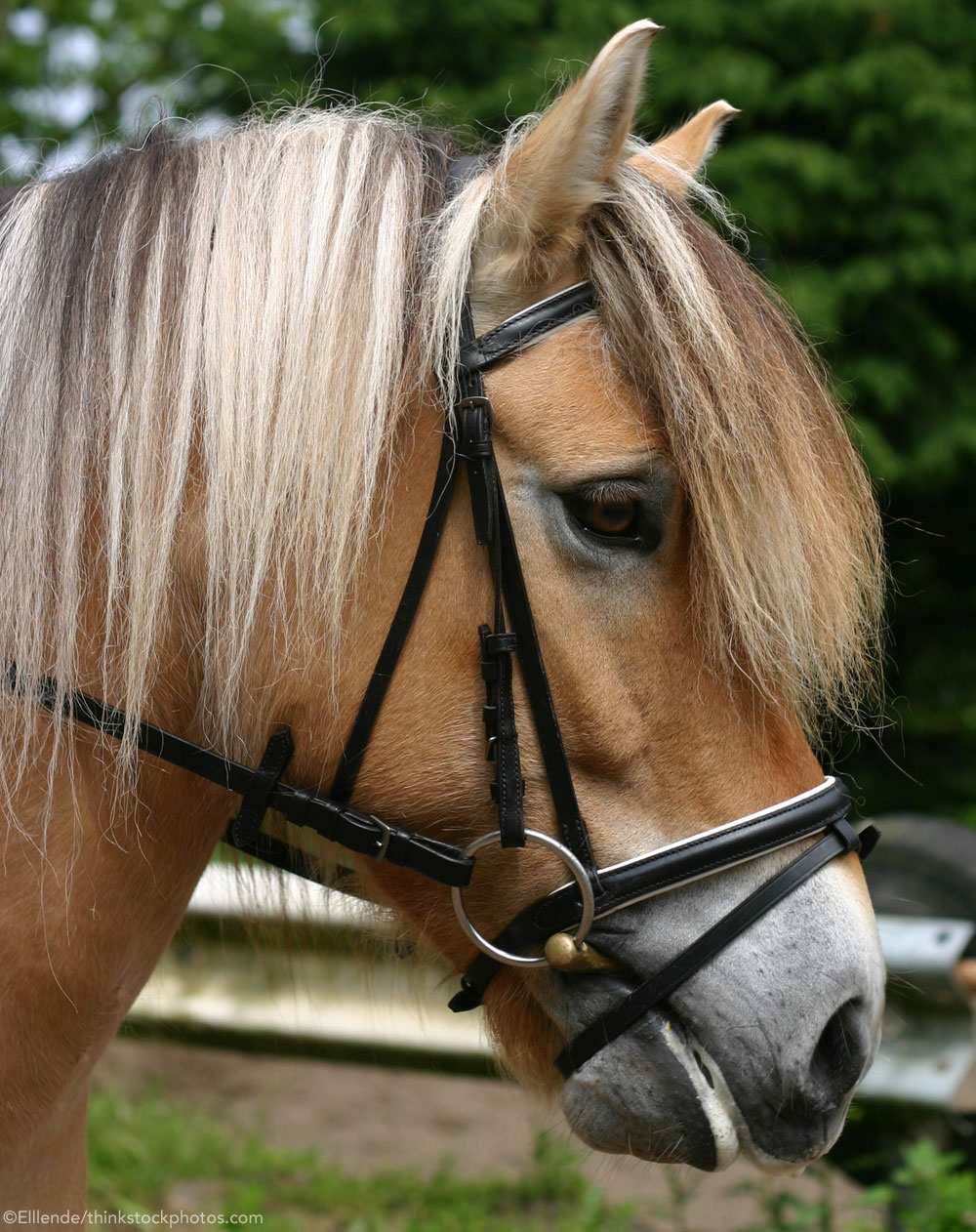 Bit up your horse using your most effective snaffle, a surcingle and side reins. If you don't have a surcingle you can buckle the side reins to the girth of your saddle. Introduce the side rein concept to your mare gradually so she doesn't rebel. Once she's working on the longe line in the side reins, shorten up the inside rein enough to create a visible bend to the inside of her circle. As you work her, she'll learn on her own that in order to escape the pressure of the side rein she has to yield or supple her neck laterally. Then even up the side reins, reverse, and repeat the exercise the opposite direction. Continue your side rein work on the longe line for days or weeks until you observe that your horse has grasped the concept. She should be bent in the direction she's traveling and, ideally, flexed slightly at the poll.
When you return to under saddle work (minus the side reins!), focus on flatwork that uses turns and circles so that you're continually asking your mare to bend laterally. Integrate half-halts and downward transitions (such as trot to halt and canter to walk). Remember that you can't just rely on your hands to guide your mare, because that will invite her to lean on them for support. Apply your leg behind the girth to press her body where you want her to go. Eventually these exercises will help prevent your mare from bracing her neck and getting locked on your hands. As your horse loosens up and bends laterally (side-to-side), flexing at the poll and coming on to the bit will happen more easily.