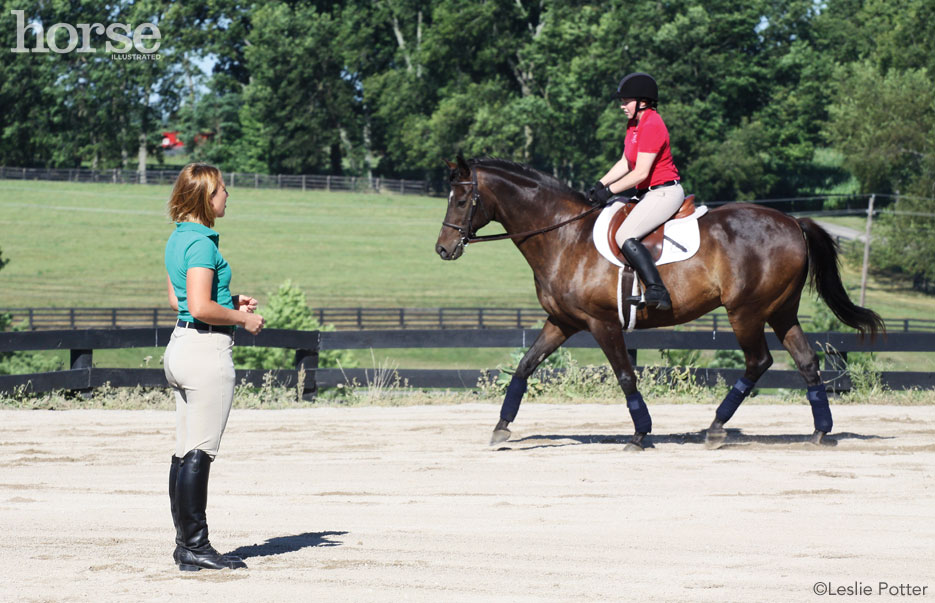 Q:
My trainer spent many hours finding the perfect horse for me in my price range. Some of my friends said I owe her a commission, but she never mentioned one as part of the deal. What else can I do to show my trainer that I appreciate all of her help?
A: Many professional trainers who select a horse on behalf of a client charge a commission. It's usually 10 percent of the horse's selling price, paid by the seller to the buyer's trainer, as a thank you for sealing the deal. Unfortunately, tales abound in the horse industry about creative ways of altering this practice. Some trainers also want a commission from their client (the buyer). Obviously this inflates the horse's price. That's why a savvy buyer asks upfront for any details regarding commissions.
Your trainer had plenty of opportunity to tell you she expected monetary compensation for her time and advice. Since she did not, then you're off the hook for a commission.
Undoubtedly your trainer is happy to have a pleasant, loyal client in the barn who'll continue to take lessons and pay training fees, especially in this economy. However, she'd surely appreciate a token of thanks. Non-monetary signs of gratitude could include cleaning her saddle, sprucing up the tackroom, washing her truck (or car) while she's out giving lessons and clipping and grooming the school horses. Or you could go the gift card route. Think of something personal, like a certificate toward her next visit to the hair salon or a gift card to the local movie theater so she can see the current blockbuster. Whichever acknowledgment you choose, include a note that expresses your gratitude and acknowledges her business ethics. Your trainer sounds like someone who has your best interests at heart.