Q: I am an older adult rider. Two years ago I finally bought my dream horse, a wonderful gelding. I had a lot of fun showing him and riding him on the trails. Recently, however, I have no motivation to ride, show or even go to the barn. It's not a time or money issue, it's more like riding has become a task. Is this normal? I don't know what to do!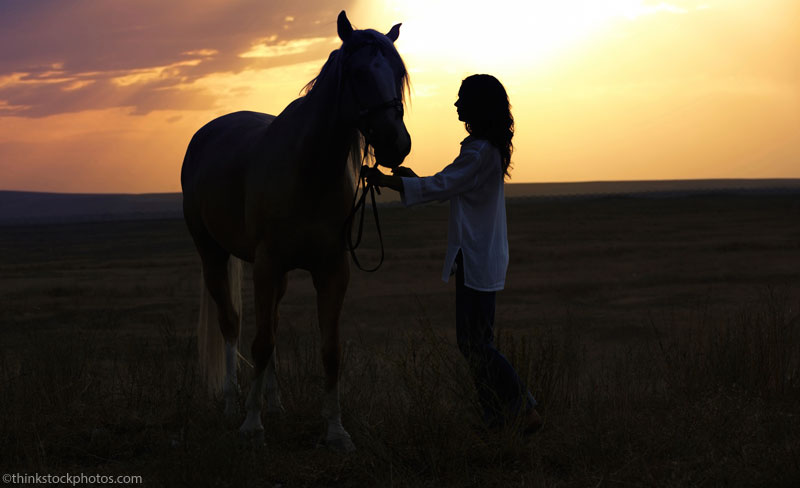 A:
Riders of all ages, but especially adults, are prone to creating an idealized vision of what it will be like to own a horse. All of the good aspects of horse ownership are captivating. Who doesn't want a four-legged best friend? And what could be more invigorating than a glorious ride on a magnificent creature? But when reality sets in—the stress over health and soundness issues, the constant cost of the upkeep, and petty things like personality clashes at the barn—aren't so glamorous. Be honest with yourself. Were you expecting too much from your relationship with your horse? Were you really prepared for the demands on your lifestyle? A more candid approach to horse ownership may help you realize that the good far outweighs the bad, and that your life benefits from your connection to your horse.
You might also try taking a break from showing. Though you have to be dedicated in order to succeed on the show circuit, the unending scrutiny of your position and your horse's way of going can steal away some of the sweet, quiet moments we all treasure with our horses. However, if you're competitive by nature, purely recreational riding might not hold your interest. But there are plenty of intriguing equestrian pursuits to investigate, from drill teams to mounted shooting, arena polo, team penning and extreme cowboy racing. Your current barn buddies may scoff at your burgeoning curiosity, but you might meet an entirely new group of horsey friends along your journey.
Ultimately, though, you have to do what's best for your horse. If you feel like you can't provide the attention he deserves, he needs a new caretaker. But don't be in a rush to sell him. A dream horse only comes along once in a lifetime. Consider leasing him to another rider who would appreciate the opportunity to ride a nice horse while you contemplate all of your options.
–Cindy Hale
Liked this article? Here are others you'll enjoy:
Get Your Head Together
Overcoming Rider's Block
Rider Insider: Finding Motivation