In our Ask the Vet column, Dr. Lydia Gray answers your horse-health questions at HorseChannel.com/AskTheVet.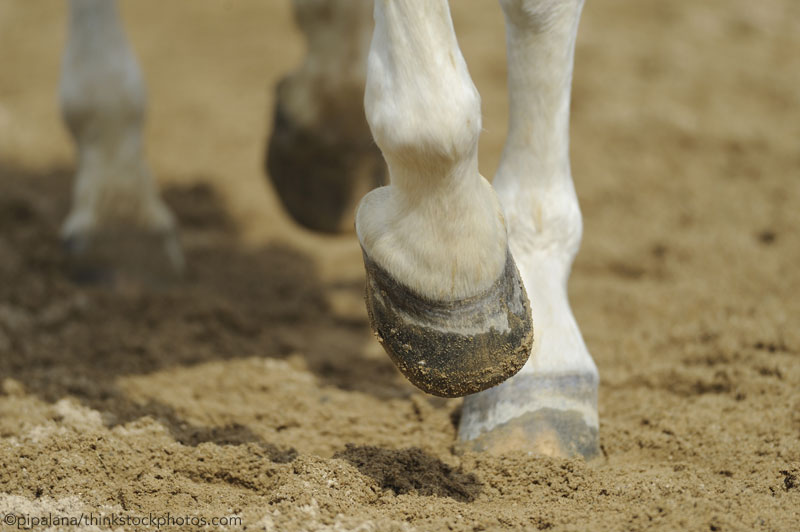 Q: How can you tell if your farrier is doing a good job?
A: This question was answered by SmartPak's Hoof Health Consultant Danvers Child, CJF (Certified Journeyman Farrier)
Without actually learning the farrier trade, which takes years and years, you're kind of taking a leap of faith when evaluating the competency of a farrier—similar to what you do when you select a mechanic, a doctor, a plumber, a lawyer, or any other specialty provider. However, what those professionals and tradesmen have that a farrier doesn't is a license. In North America, farriery is not regulated, so you have no assurances of baseline knowledge or skill.
Nevertheless, many motivated farriers will have voluntarily submitted to testing through the American Farriers Association (AFA). To that end, when "flying blind," it's a good idea to look for someone who has earned the AFA's CF (Certified Farrier) or CJF (Certified Journeyman Farrier) credential.
Beyond that, you're looking for someone who:
pursues continuing education,
works well with a team (vet, horse owner, trainer, etc.)
gets along with animals,
understands options and helps you determine best choices,
performs his/her work confidently and comfortably,
takes the time to work with you and your horse(s),
answers your questions honestly and adequately and doesn't make up answers,
pays attention to your horse and alerts you to potential issues/problems.
And most importantly, you're looking for someone who addresses the individual needs of your horse(s). As an apprentice, my mentor once told me that if I saw two horses that were shod
exactly the same, at least one of them was shod wrong.