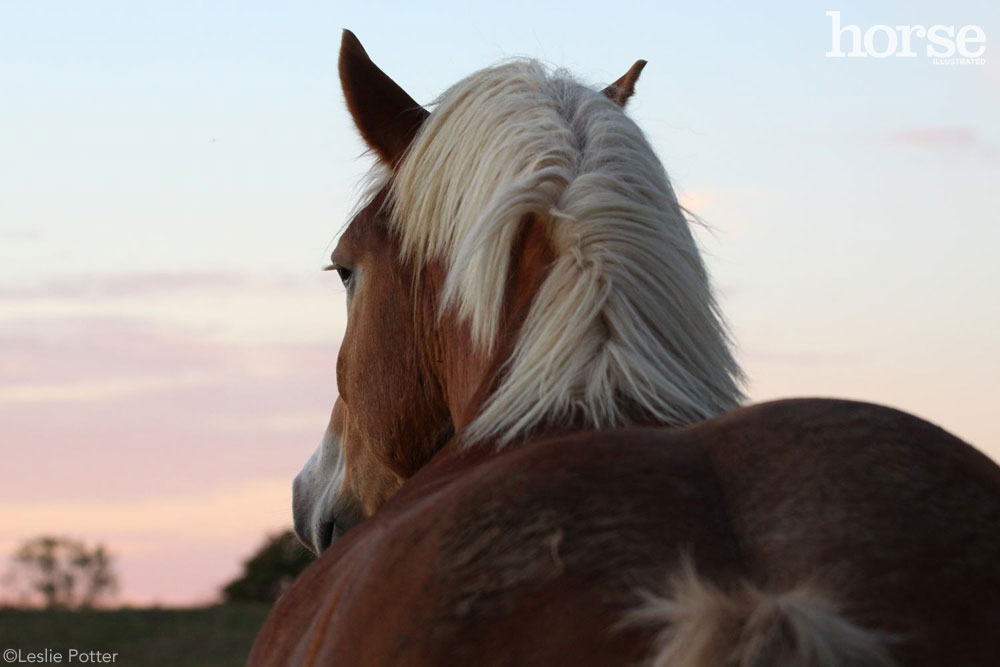 Q: How do I determine what is a safe weight for a horse to carry? I have received several different answers ranging from 20% of the horse's weight (including tack) to any horse over 15hh can carry 300 pounds safely. Is there one rule of thumb or standard that I can use to determine if a horse can carry me safely? Does the breed or type of horse make a difference?
A:
A black and white answer to your question was established in an article published in the Journal of Equine Veterinary Science in 2008. This study, done at The Ohio State University Agricultural Technical Institute took eight riding horses, loaded them with certain percentages of their overall body weights, ranging from 15 to 30%, then worked the horses and recorded their vital signs. The results from this study showed that all the horses in the study had no problem carrying up to 20% of their body weight (which translates into an average 1,200 pound horse being able to carry a total of 240 pounds).
Horses carrying 25% and 30% of their body weight had higher heart and respiratory rates during exercise, and muscles that were more sore a day after exercise. So, in short, a good rule of thumb is that an average horse can carry 20% of his bodyweight (keeping in mind this is tack combined with the weight of the rider).
The long answer to your question is: it depends on the horse. The 2008 study noted, along with the 20% rule, horses with wider loins and those with relatively thick cannon bones were the least sore in the study group based on subjective scoring by the researchers and blood levels of muscle enzymes that are released into systemic circulation during times of excessive musculoskeletal stress. These findings clearly establish that a horse's conformation also dictates, to an extent, how much he can carry.
Overall fitness level of the horse also comes into play, as does what you are asking the horse to do. In general, if you have a fairly fit horse with large bone structure on a relaxing trail ride consisting of walking and the occasional trot, there's no reason this horse can't carry beyond the 20% rule – in fact this happens all the time as there are plenty of riders out there who push beyond the 240 pound limit on their 1200 pound horse, or the 200 pound limit on their 1000 pound horse but still enjoy a good ride while not worrying they are overburdening their mounts. Using common sense to evaluate your horse's fitness level and keeping the 20% rule in mind should help guide you in determining what is "safe" for your horse to carry.
On a historical side note, the 20% rule has been in use for much longer than this 2008 study. The U.S. Cavalry Manuals of Horse Management in 1920 stated that no horse should carry more than 20% of his body weight in equipment and rider.
For more on this topic, read Too Heavy to Ride? from the February 2014 issue of Horse Illustrated magazine.