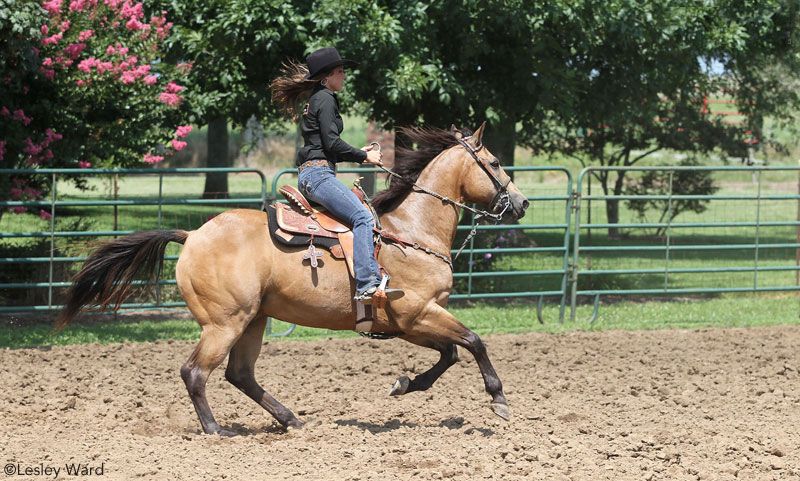 Q. My barrel horse will not stop completely or turn after I pass the finish line. What can I do about this?
A: You have to practice just like you want you horse to be at a competition. I like to circle off to one corner of the arena if the gate is closed. If it is a center alley, some horses will gather speed at the mouth of the alley. Do not pull straight back and never try to stop with one hand on the reins. Instead, ride with two hands and always see-saw your reins when stopping. Take a deep breath and sit deep in your saddle; this will relax your horse and help you stop. At times, I have had horses run off in the alley because of soundness problems, too, so make certain your horse is sound by having a well-qualified equine veterinarian examine him.
Remember, the race is over at this point, so relax and take your time stopping.
Liked this article? Here's more barrel racing advice:
Controlling the Barrel Horse
Barrel Racing Troubleshooter