Q. I have shown western pleasure on the open circuit, but thought I'd test my skills at a breed show. What tips do you have regarding the differences I might encounter?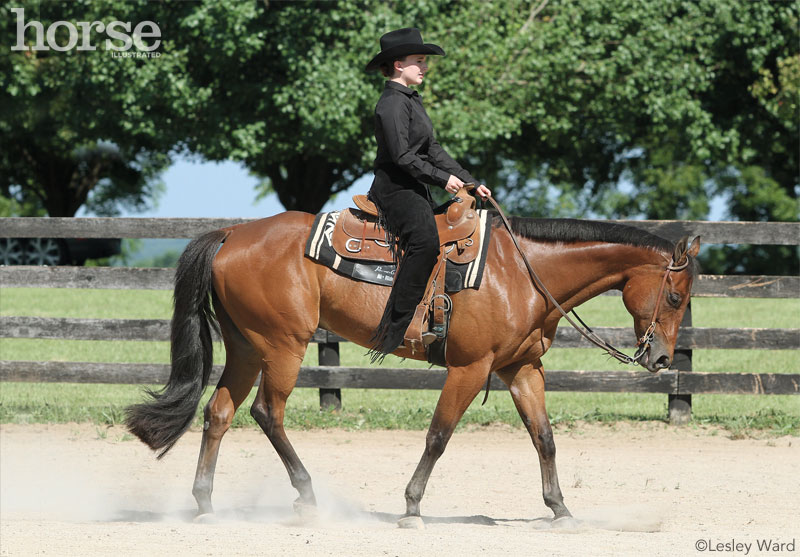 A. There are several differences between open shows and breed shows. Every organization has different guidelines for what is appropriate and desirable in regard to both performance and tack. Before you can compete, you will need to join your breed's association. Once you've paid your membership dues, you will have access to the association handbook that explains all of the specific rules and regulations. Familiarize yourself with it to avoid making a mistake that could get you disqualified in the show ring. For example, even though the bit you've been using was permitted at open shows, it could be on the breed association's list of illegal equipment.
The judging at open shows will sometimes vary, since each club sets its own criteria and follows the rules of an association of its choosing. Therefore, you might need to modify your horse's training before he's ready to compete at a breed competition.
For example, if you ride an American Quarter Horse and slow speeds alone have been putting you in the ribbons, an American Quarter Horse Association judge won't reward you unless your horse also possesses balance, cadenced gaits and a level topline.
If you ride a western pleasure Arabian and have been successful on the open circuit because your horse has a naturally low neck-set and sweeping flat-kneed movement, you may not find the same glory at a breed show; his way of moving may be an advantage when he's in the ring with Quarter Horses and Paints, but at an Arabian show the judge is required to consider a horse's "type" in addition to his performance. Type refers to how well a horse represents the breed standard. A horse that doesn't exhibit these desirable characteristics will be penalized.
However, performance isn't everything. Every breed association has its steadfast traditions and fickle fads when it comes to showing. On the American Quarter Horse circuit, light-colored saddles are in, but you'll see dark saddles at Arabian shows. While any horse can show with painted hooves on the open circuit, the Appaloosa Horse Club doesn't allow its horses to compete if their natural hoof markings are concealed. Attend your first breed show as a spectator to get a taste of what you'll encounter once you're in the ring.