November 16, 2015
Dear Diary,
I like fall. Fall is so nice. There's no mud like in spring, no bugs like in summer, and no snow like in winter. Actually it's usually already snowy by now (it's NOVEMBER for neighing out loud) but it hasn't snowed yet so we're happy. We like it when there's no snow.
Of course, the grass isn't growing much either, but so what? We can nibble on it and eat hay besides. I call that a win.
Not much happened today, beyond all the nibbling. I had an argument with Goldie over some hay bits in our pasture, but then I felt bad so I let her have a little bit of it. A little. She didn't think I saw her swipe it but I DID.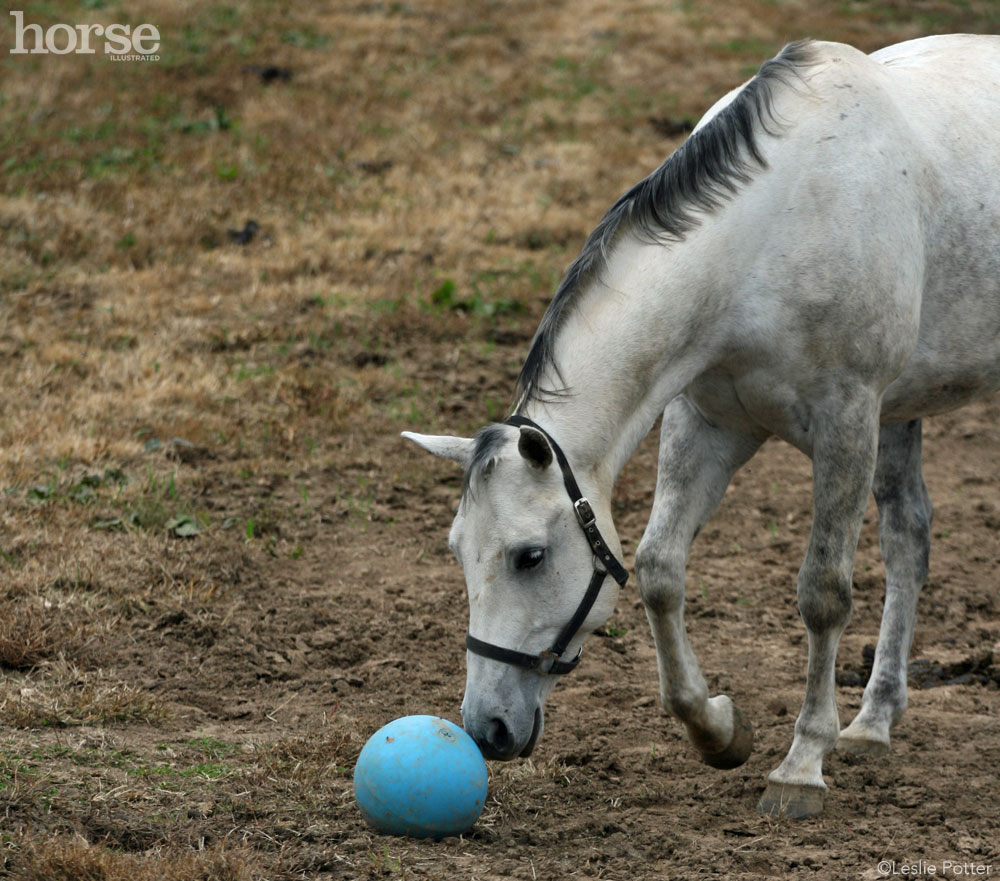 Oh, and we think the Jolly Ball in Fiona's pasture is alive. When we go out in the morning, it's never in the same place she left it.
— MAREY
---
November 17, 2015
Dear Diary,
The Big Tall Human Who Cuts Off Our Hooves came today. He's very big and has a loud voice, and when he comes we all have to stand in the aisle of the barn while he plays with our hooves. I don't know how he does it exactly (I can't watch), but when he's gone I feel shorter, and that's how I know he's cut part of my hooves off again. It doesn't hurt, but since it's never my idea, I don't like it much.
On the other hoof, though, I wouldn't want my feet to grow too much. So I guess I'm glad The Big Tall Human comes.
Also, today I was scratching my side on the water bucket in my stall and broke it. Not my side, the bucket. So the humans gave me a new bucket and it smells funny. And it's pink. I'm working up the nerve to drink from it.

— MAREY
---
November 18, 2015
Dear Diary,
Today it was sunny so I napped outside in my pasture. It felt soooo good. We all napped. Sunshine is the best.

The pink bucket didn't bite me when I tried to drink out of it, so I'm good with it. But the Jolly Ball showed up in Summer's pasture and we're keeping an eye on it. The humans said the wind just blows it around at night, but we don't believe them.
— MAREY
---
November 19, 2015
Dear Diary
Today I had a talk with Summer. She said that the humans have a special day called Thanksgiving every November, when all the families get together to graze. Except they graze on turkey instead of grass. I can't even begin to understand that. What's wrong with grass? Humans are so weird.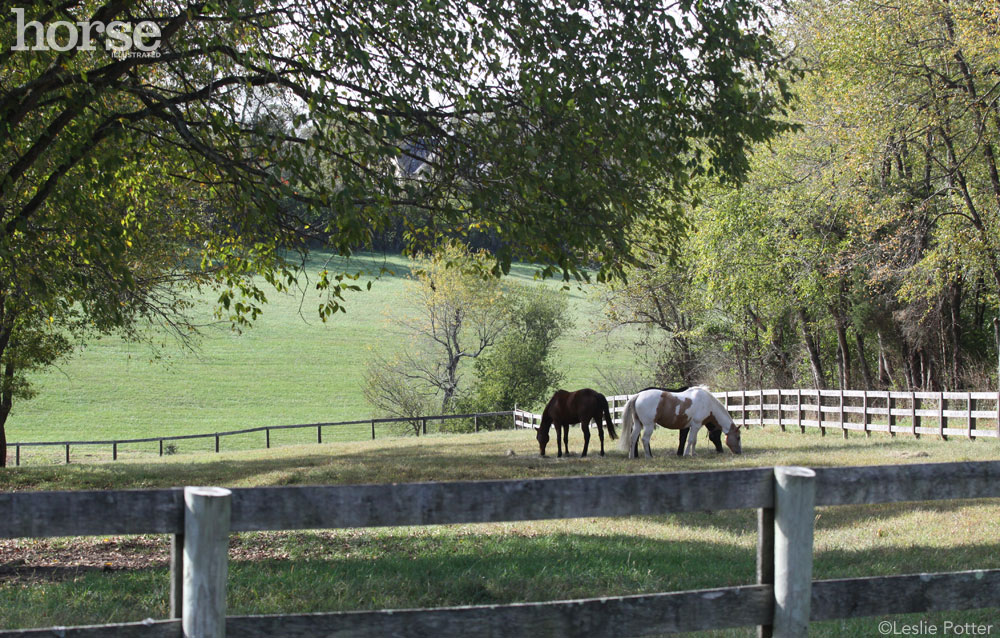 Summer also said that the humans spend a lot of time on Thanksgiving thinking about all the good stuff in their lives and feeling happy about it. I think that's weird too. I don't need a special day to feel happy about my awesomely great life.
I'm happy it's November and not snowing. I'm happy my hooves are short. I'm happy the sun is shining. I'm happy my pink bucket didn't turn out to be a monster. I'm happy I have a friend to eat hay with. And I'm happy I've got humans who take such good care of me.
— MAREY
P.S. The jury's still out on that Jolly Ball.
Read more Diary of a Pony:
Diary of a Pony: What I Spooked at This Week
Diary of a Pony: June 2015
---