Last week, Horse Illustrated reader Nicholas Lenahan sent us a photo of his horse with the comment that the pinto's star looked like the state of Texas.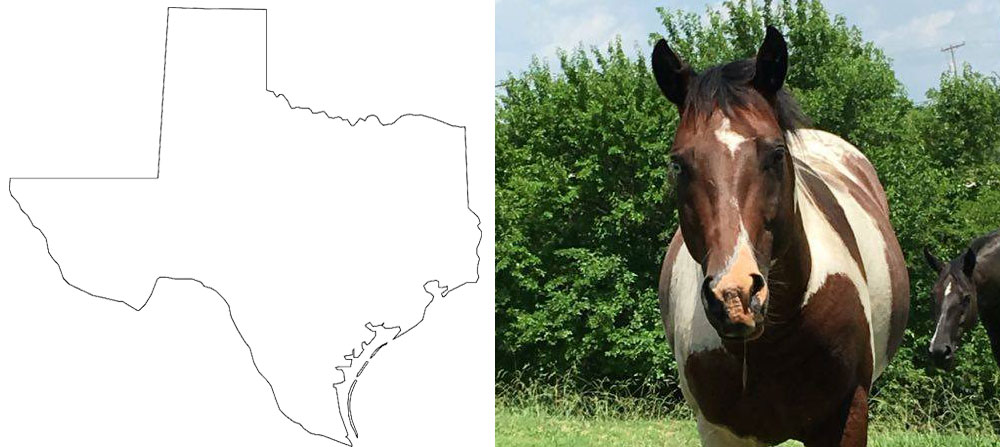 We shared the photo with our Facebook community, and asked if anyone else had a horse with an interesting marking that looked like something else. It turns out there are lots of hidden images in horse markings! In fact, Texas wasn't the only state represented.

Jul Cerinetti writes: "One of ours has a star in the shape of West Virginia"

Some horse owners saw other animals depicted on their horses.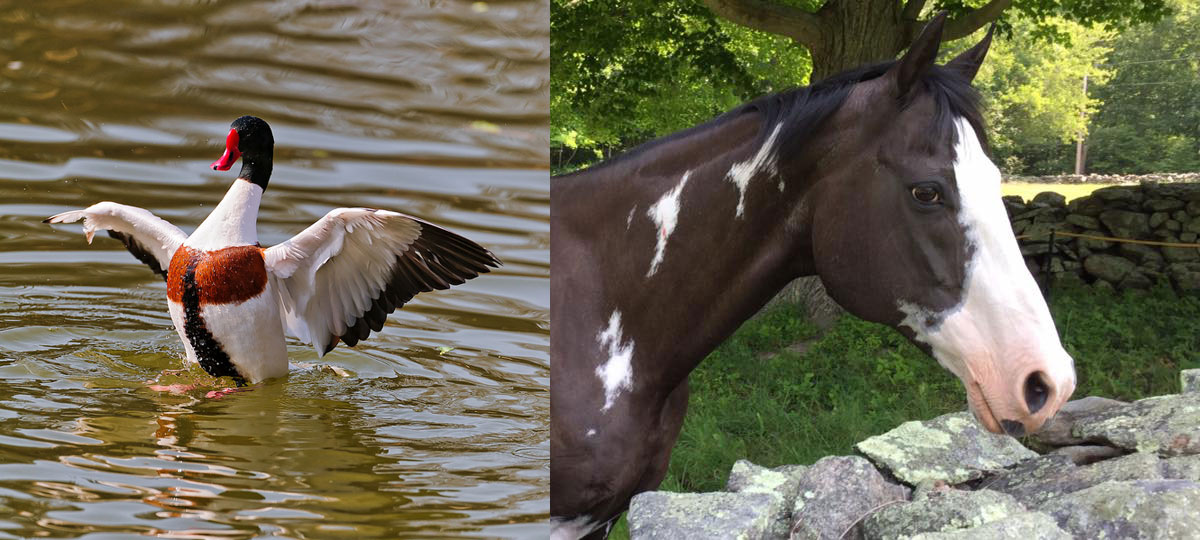 Tammy Andrade writes: "Here is a photo of Raven, a Mustang/American Paint cross mare I got from a rescue agency in 2007. She has a "duck" marking on her shoulder. We call it her 'Aflac Duck.'"
Duck image
by Tambako the Jaguar on flickr/
CC BY-ND 2.0
Becky Welch shared her horse's goose head face marking. Goose image:
Stavros1
at
English Wikipedia
GFDL
,
CC-BY-SA-3.0
,
via Wikimedia Commons

Hale Bruner writes: "My baby has a seahorse on his head."

Felicia Stelpflug writes: "Tutti has a panda eye on one side."

And then there were some other characters…
Alli Schatzley writes: "It's hard to tell in this picture but it looks like an alien waving." I see it.

Denise Murray writes: "Pops has Fred Flintstone's profile on his side." Fred Flintstone image via YouTube

There were a couple of well-defined letters. How can you not use these as an initial when naming a horse?
A shoulder C, from Vanessa Rae Fechko.

Tracey Grunwald-Seyffert shared this photo of her horse with a distinct S on his forehead. His name is Sparty.

And finally, a potpourri of other shapes and symbols.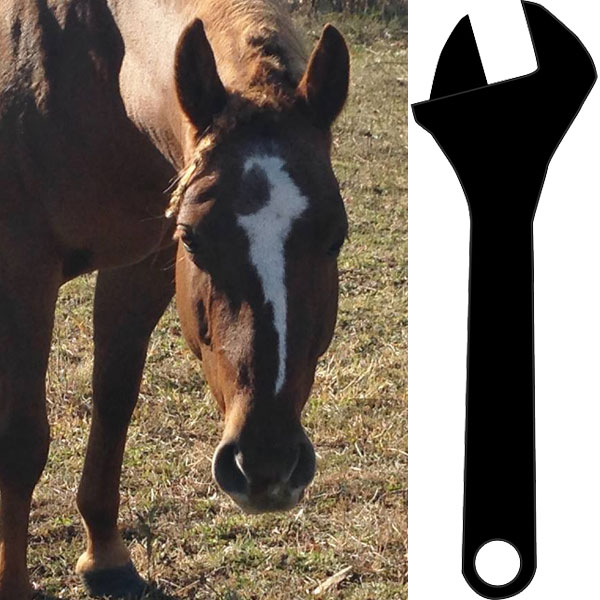 Eryn Mord Galloway writes: "Bliss has a monkey wrench, or artistic snake head, maybe a falcon?"

Jessica Gordon writes: "We think it looks like a bell. "

Jessica Erin Larner-o'Brien writes: "My horse is named Diamond because he has a perfect diamond right on the tip of his nose."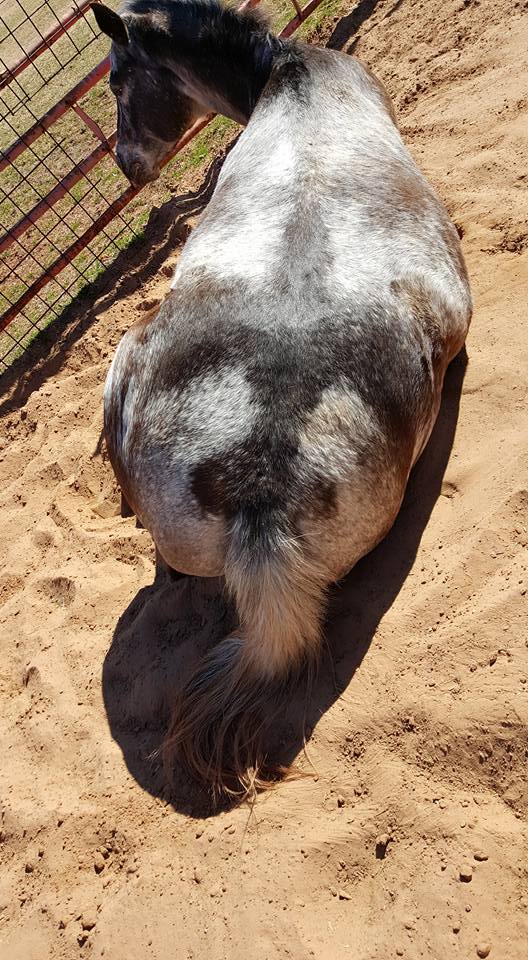 Miranda Noyes writes: "Ebby has a Phoenix or fleur-de-lis on her back."

Lauren Madar Power writes: "Our 2010 Canadian foal had a lightning bolt."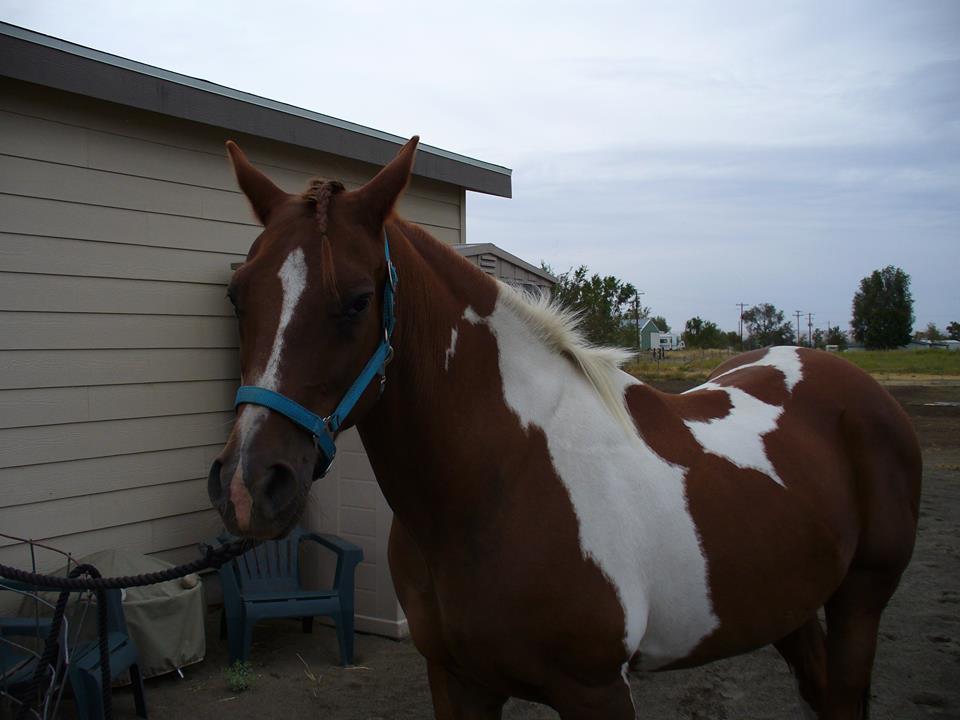 Diana Hammermeister writes: "Little Joe, my mom's Arab/Paint mix, to me, looks like he has an English saddle or racing saddle on his withers."

Don Sandy Raven Neville writes: "My gal SYTARA (Morning Star) has a Wishbone on her nose"