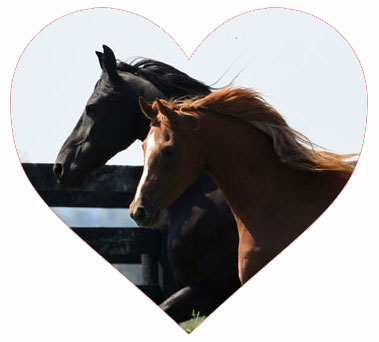 To the non-equine obsessed, horse people may seem like a tough bunch to buy for. Any gift-giving holiday could incite panic as many riders are not the typical flowers-and-fancy-clothes sort—but buying something to knock their socks off shouldn't be hard (or cost you an arm and a leg).
So, if you're looking for something for your favorite horsey friend, for your horse-loving sweetie or if you're the horse person and would like to drop some hints, here are some great ideas for Valentine's Day gifts.
No matter what you get your sweetie or your barn buddy (both two- or four-legged) for Valentine's Day, it's sure to be a hit as you took the time to appreciate their equestrian endeavors.
Liked this article? Here are others on gifts for horse people:
4 Gift Ideas for the Horse Enthusiast Who Has Everything
Creative Creations from Barn Junk
Create a Valentine Horse Shoe
Horse e-Cards