A thorough horse grooming routine has enormous value, but things can get a little rote. Along with spring cleaning, why not change things up and elevate your routine with some new grooming products.
---
Equi-Clean Grooming Wipes
Quick and convenient for shows or everyday grooming. Formulated with natural herbs, the extra-large wipes are gentle enough to use around your horse's face and eyes. Also use them on your tack, and even yourself! $25.45.
equi-clean.com
---
Smartshine Ultra
Includes ground flaxseed and chia seed—two high-quality sources of omega-3 fatty acids—to help your horse's good health shine through. Ideal for dry, dull coats or horses struggling with skin issues. $29.99. smartpak.com
---
Epona Tiger's Tongue Horse Groomer
Owners of sensitive horses swear by this magical grooming multi-tasker. Use in place of a curry to deep clean while providing a stimulating massage. $7.95 at smartpak.com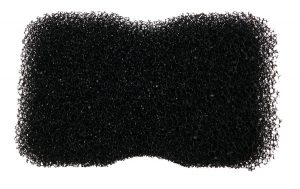 ---
Kerrits Barn Caddy
Organize your grooming gear with the strategic pockets in Kerrits' new Barn Caddy. The mesh bottom keeps dirt from accumulating, and a removable shoulder strap lets you groom on the go. $39.99. kerrits.com
---
Rambo Dry Rug Supreme
Dry your horse in record time with this ultra lightweight, moisture-wicking rug. $190. horseware.com
---
Mane 'N Tail Ultimate Gloss
It's time to shine with the latest shampoo and conditioner from Mane 'n Tail. Achieve a clean, healthy coat with a high-gloss finish. $15.45. manentailequine.com
---
Santa Fe Coat Conditioner + Sunscreen
Spray on for deep conditioning, fade protection and a slip-free shine that's even safe to use in the saddle area. $12.95. absorbine.com
---
Grand Champion Fly Repellent and Show Ring Shine
A win-win combination in one easy, continuous 360-degree spray. This luxurious coat conditioner delivers a killer shine while fighting flies, gnats and mosquitoes. $15.95. farnam.com
---
Noble Equestrian Little Jac Hoof Pick
This sturdy, ergonomic hoof pick is designed to fit comfortably in your hand and comes in four fun colors. $9.95. nobleequestrian.com
This article about horse grooming products appeared in the May 2020 issue of Horse Illustrated magazine. Click here to subscribe!