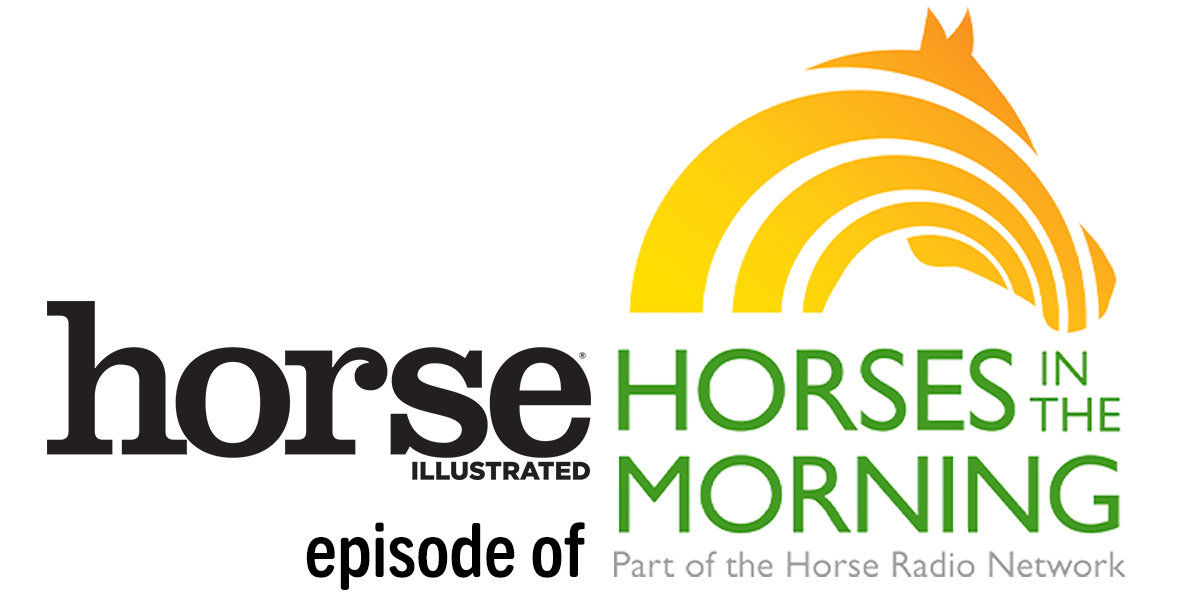 In the 14th episode of
The Horse Illustrated Episode of Horses in the Morning
, sponsored by Straight Arrow Products, hosts Glenn the Geek and Holly Caccamise chat with two guests about an upcoming event and a hot topic in the equine industry. 
Listen now
to meet 
Sylvia Zerbini
, the producer and director of
BreyerFest's Celebration of Horses
show and
David Brewer
, a renowned POA judge and breeder. Plus, hear from Heidi Garbe of the Humane Society of North Texas about the adoptable horse of the month,
Clara
.
Hosts: Holly Caccamise, Editor in Chief of Horse Illustrated & Young Rider and Glenn the Geek, host of Horses in the Morning.
Title Sponsor: Straight Arrow Family of Brands
Premier Sponsor:  HandsOn Gloves
There's an App for that!  Check out the new Horse Radio Network app for iPhone and Android. Follow Horse Radio Network on Twitter or follow Horses In The Morning on Facebook.
Sylvia Zerbini, Grande Liberté Performer
Sylvia Zerbini is producer and director of this year's Breyerfest evening performance, "Power of Your Dreams," which she created exclusively for BreyerFest. This year's show features thrilling performances from the horses of Cavalia that you won't see anywhere else (available to all in-person ticket holders as well as online to 3-day virtual pass holders).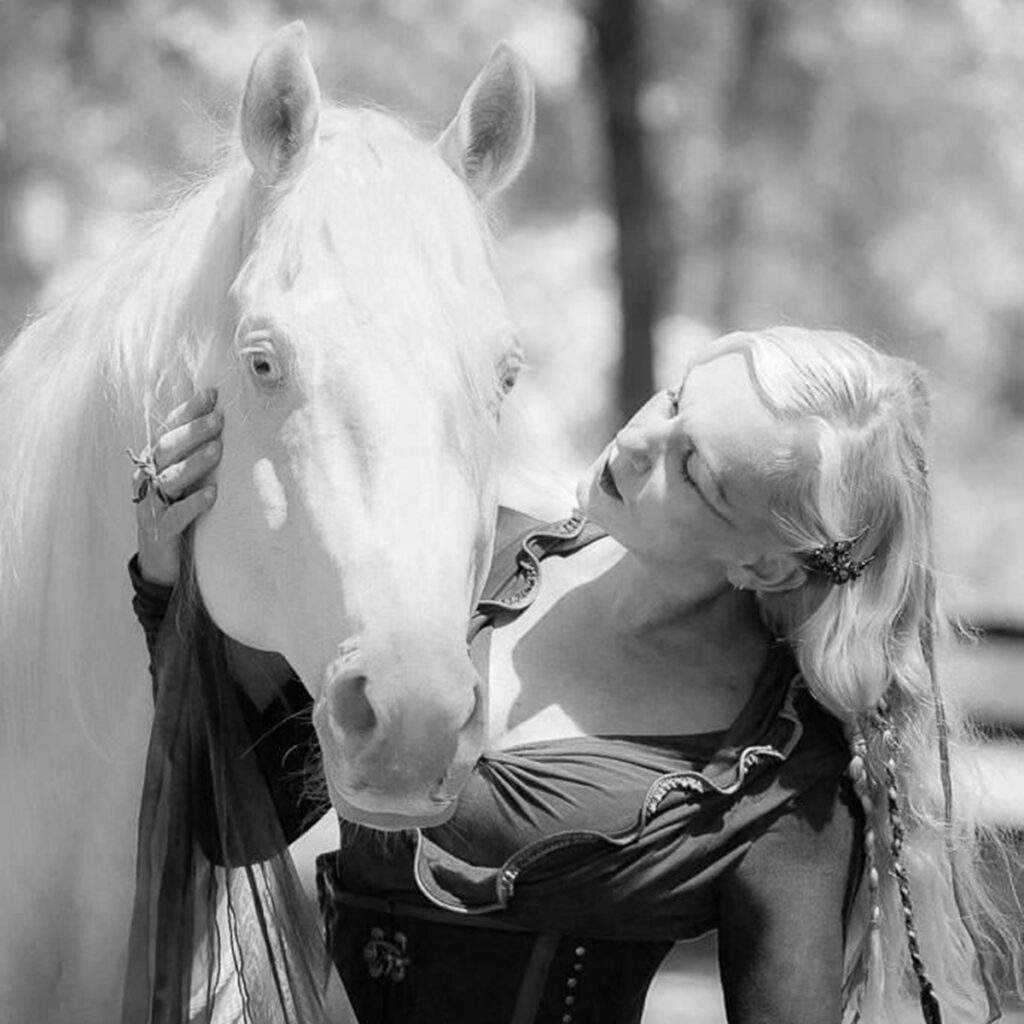 Sylvia, who's known for her Arabians, will perform her signature Grande Liberté act. Look for 12 Arabians abreast in a mesmerizing display described as the "quintessential equestrian ballet." Sylvia's stunning Andalusian/Arabian stallion Rico, who became a 2019 Breyer portrait horse, will add enchantment.
A ninth-generation equine performer, Sylvia was born in Sarasota, Florida, and grew up with her parents on tour. She took to the air (trapeze!) as a girl, but horses were her passion. Sylvia has enchanted more than 10 million people throughout Europe, North America, and South America, since her stage debut at age 5.
Learn more about BreyerFest.
Facebook: facebook.com/GrandeLiberteFarm
David Brewer, Carded POA Judge
David Brewer is a carded POA judge and longtime breeder. He has judged multiple state and national shows for a variety of breeds, has been an IHSA steward, is a clinician, and is also a coach for 4H horse judging and hippology teams. For the past 15 years, he's bred and shown Congress and world champion POAs, and now Paint Horses, from his Morning Star farm in Moteagle, Tenn.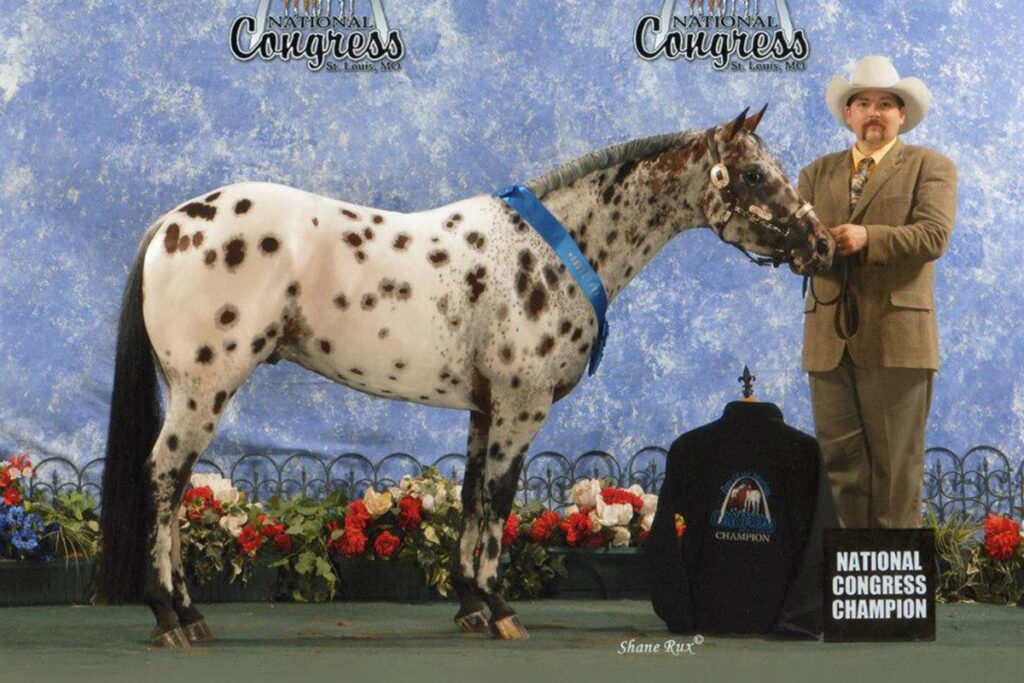 Read an article with insight from David that was featured in the June 2022 issue of Horse Illustrated.
Facebook: facebook.com/morningstarfarm 
Featured Adoptable Horse
Meet Clara, The ASPCA's Right Horse adoptable horse of the month. This tall beauty is offered by the Humane Society of North Texas, located in Fort Worth, Texas. If you're looking for a versatile thoroughbred with a sweet spirit and tons of potential, Clara might be your #RightHorse.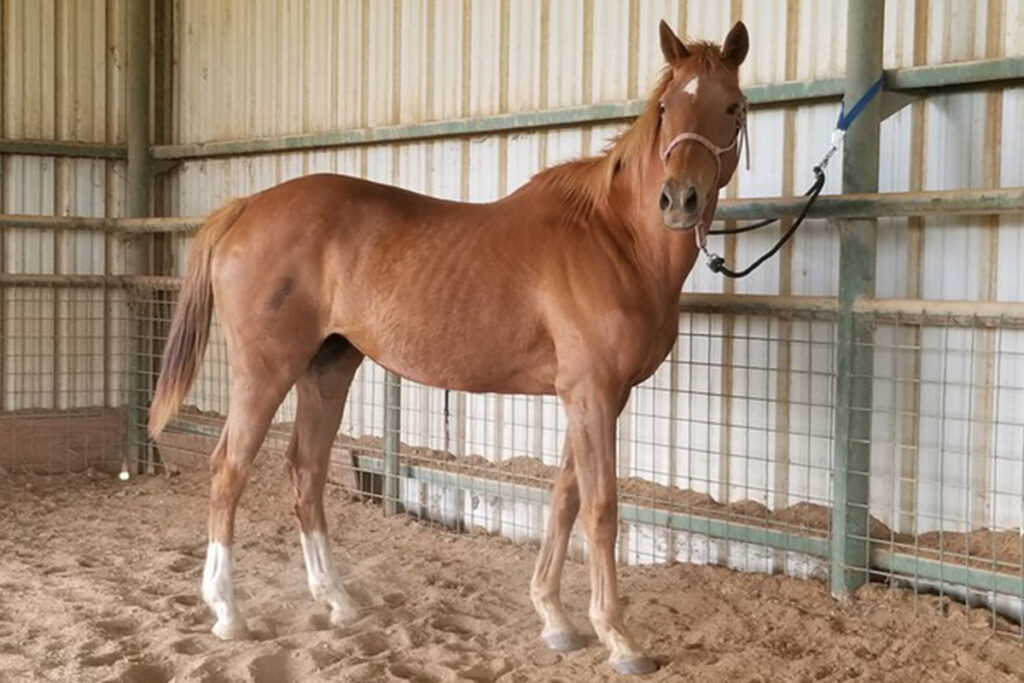 Learn more about Clara.
Website: Humane Society of North Texas
Instagram: @HumaneSocietyofNorthTexas
Facebook: facebook.com/HSNT
Title Sponsor

We want to thank our Title Sponsor, the Straight Arrow Family of Brands, makers of Mane 'n Tail, Cowboy Magic & Exhibitor's, with over 100 years of grooming excellence. For more information about your favorite products, please visit www.straightarrowinc.com and find Straight Arrow Products at a tack shop near you!