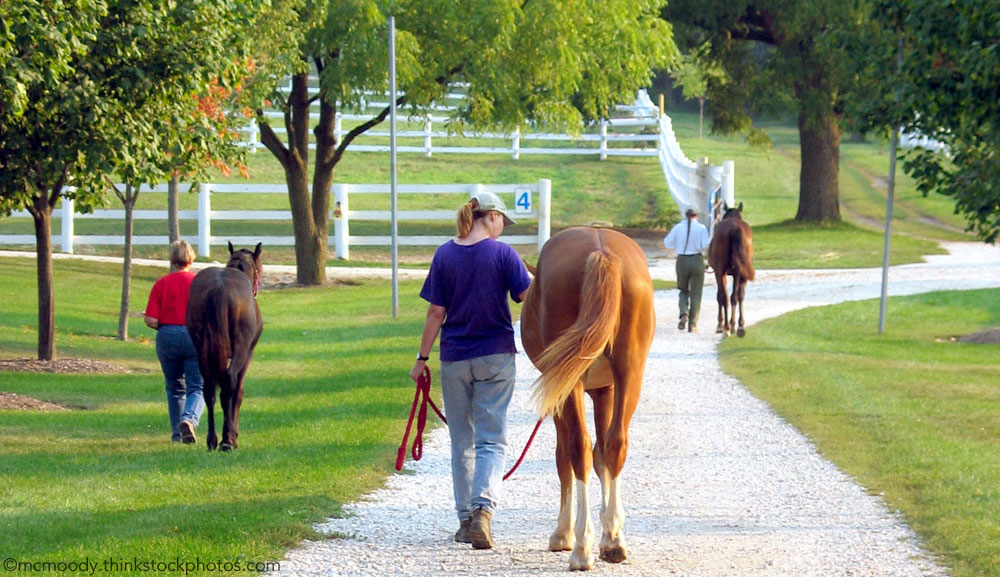 Have you contemplated transitioning from backyarder to boarder? Are you moving your horse to a new barn? If so, here are five suggestions:
1. Don't be a Complainer
If you carefully inspected the boarding barn—which in my book includes snooping beyond the guided tour—you should be well aware of what awaits you and your horse before you sign the boarding agreement. But wait! Before you sign, read the fine print, including specific rules of conduct. If any of them make you uncomfortable, select a different facility. You'll never be happy and your constant nitpicking will simply make you a pariah.
2. Get to Know the Staff
I've come to trust each one of the hardworking folks who feed Wally, clean his automatic waterer and muck his stall. Knowing them on a first name basis, and treating them with respect, helps create a closer rapport that ultimately can only benefit my horse. That's a good thing.
3. Beware the Boss Mare
There's one at every barn: a veteran horsewoman who doesn't take kindly to strangers unaware of her self-proclaimed expertise. Initially, you may be shunned by the Boss Mare, because she hasn't yet figured out where you fit in with the human herd dynamics. Just be pleasant and polite, and don't take her alpha mare tactics personally. Once she realizes that you have no intention of stealing her cowgirl crown, she'll stop being so grumpy. Hopefully.
4. Resist Reciting your Resume
Honestly, no one's interested in your horse's three-generation pedigree, your illustrious show career, or how you once spent an entire summer under the tutelage of Buck Brannaman (or George Morris or Martha Josey). Everyone will discover soon enough how well you ride through observation, and they'll construct your backstory based on tidbits you selectively dish out in conversation. Just allow it to happen. You can always fine-tune any incorrect information over time.
5. Just be Nice
Maintain a pleasant demeanor and you'll be welcomed in any boarding barn. It requires only minimal effort on your part. Greet the other boarders as you meet them in the barn aisle. Compliment someone on their cute horse, their new boots or their steady seat in the saddle. Be generous by loaning your fly spray or sharing a bundle of carrots. Embrace that old saying, "To make a friend, be a friend," and after a while you'll feel as comfortable as you did in your own backyard. Trust me.
CINDY HALE won more than 20 medals for hunt seat equitation during her lengthy show career. She currently serves as a judge at local and regional open horse shows.
---
This article originally appeared in the September 2017 issue of Horse Illustrated magazine. Click here to subscribe!