During turnouts, it's best to remove your horse's halter—halters can get hung up on fencing, trees, et cetera, leading to potential injury.  However, if your horse is hard to catch when turned out, you may need to leave a breakaway halter on him.
Commercial models incorporating leather crownpieces, hook and loop fasteners, and thin leather "fuses" are readily available, but you can also make breakaway inserts for halters yourself.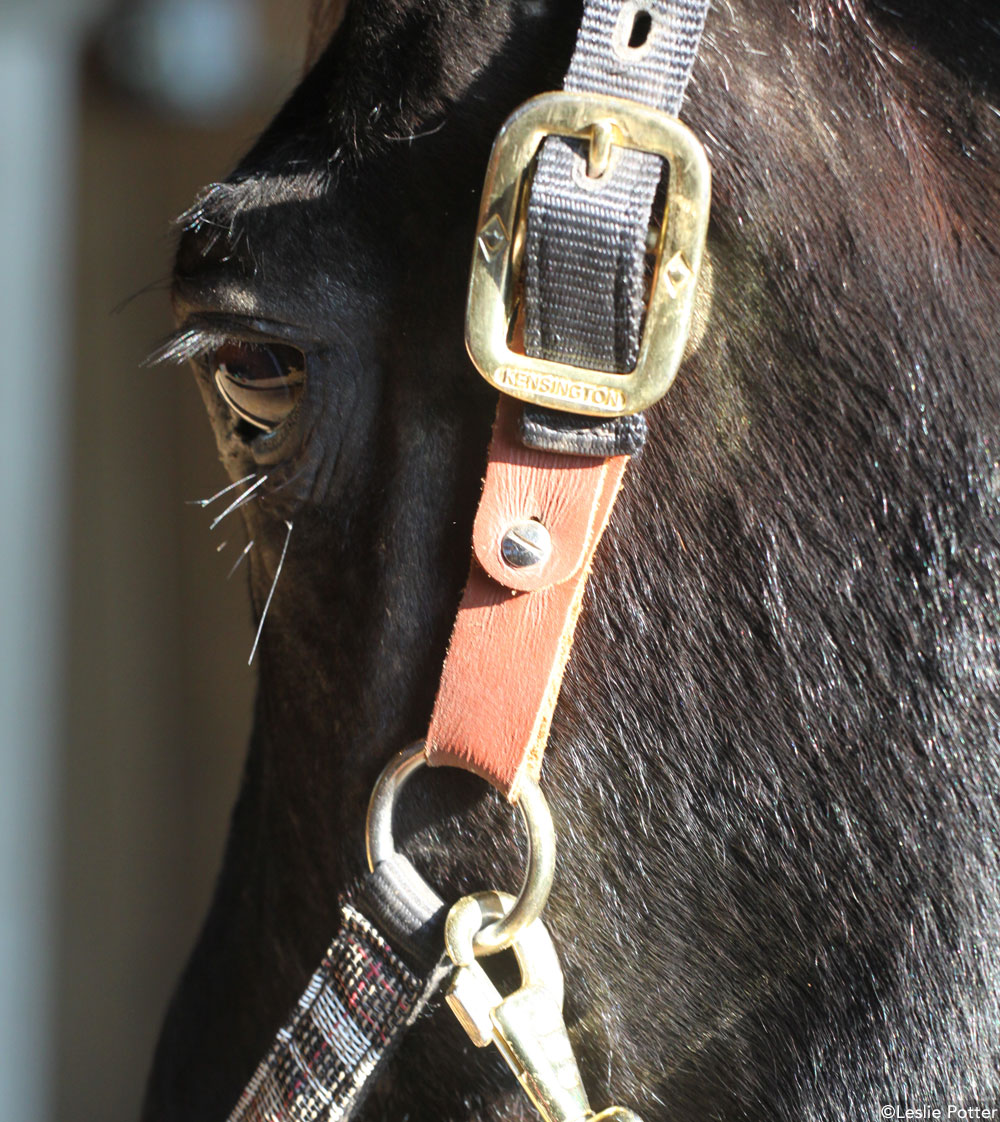 Remove the crownpiece buckle from a junk halter the same width as the one you're using to craft a breakaway for.
Find a scrap of buckskin or thin, soft leather cut from a worn out purse, boot or coat. Cut a strip of leather the same width as the halter and 8 inches long.
With a leather punch, punch a single hole in the center of the strip, 3 1/2 inches from one end
Double the leather strip so the hole is centered at the fold, and feed the salvaged buckle through that hole, shorter end up.
One inch below the first hole, punch two more holes about 1/4 inch apart.
Thread a thin leather thong up through both holes and tie a simple overhand knot. Trim the thong, then punch another hole 3/4 inch below that. It's finished.
To use it, buckle the crownpiece strap of a regular nylon or leather halter into the insert's buckle, then the insert's twin tongues into the regular halter's buckle.
Remove the insert before tying your horse: it'll pop in an instant if he spooks or leans back. But always reinsert it before turning your horse out. Breakaway inserts save horses' lives.