Not every missing horse falls afoul of crime. Some horses decide to leave on their own. Even so, it's important to recover your wandering horse as soon as possible. He could be a danger to himself or others.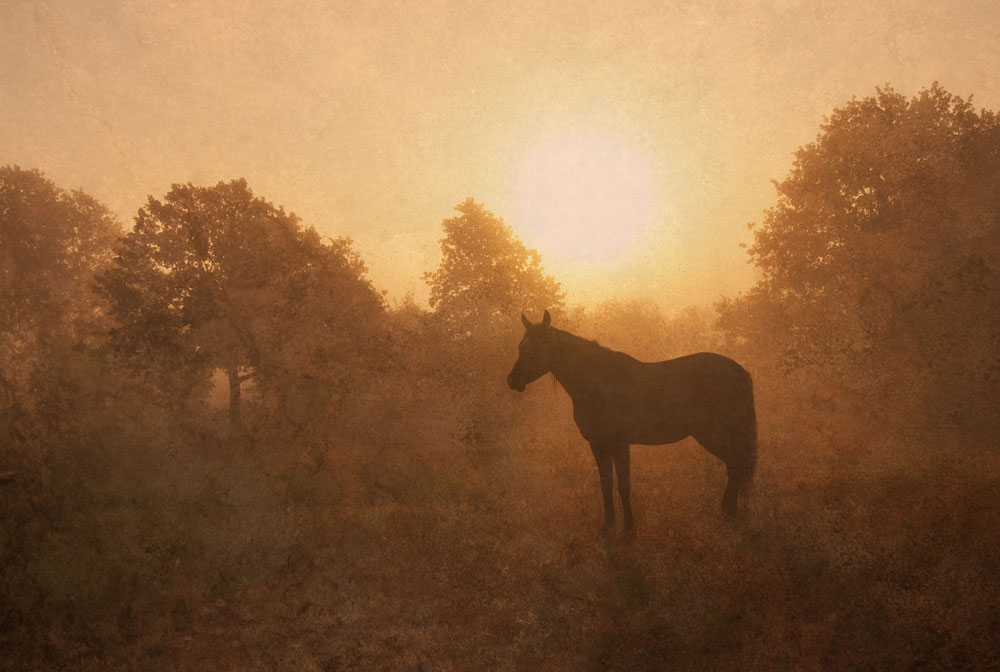 To round up a wandering horse, Robin Lohnes, executive director of the American Horse Protection Association, advises launching a search party on foot or in a vehicle. "Make sure you take a halter, lead rope and a pail of grain to entice him," she says. "Bring a flashlight if you go at night.
"Horses usually seek out other horses, so alert your neighbors and ask if he's in their pasture. If you're along an interstate or main road, alert the state police and animal control.
"Check wooded areas where he might not be in plain view," she adds. "Make sure he hasn't fallen through the ice in a pond. Horses are really curious and they think they can fit in areas where they really can't, especially youngsters, so they might wander into a machine shed and get accidentally caught behind a tractor." Usually horses that get out on their own don't go far, so concentrate your first efforts in areas close to home.
Having identification tags for your horse at all times will help to speed up the recovery should it wander astray. Small, circular pet ID tags with your name, address and phone number can either be braided or banded into your horse's mane.