Sponsored by Banixx
We received tons of creative, adorable, hilarious and otherwise entertaining submissions in this year's Horse Costume Contest. Thank you to everyone who participated! Here are your 2014 winners.
People's Choice:
Susan and Godiva, Texas
I am a fairy princess with my wise wizard pony, Godiva!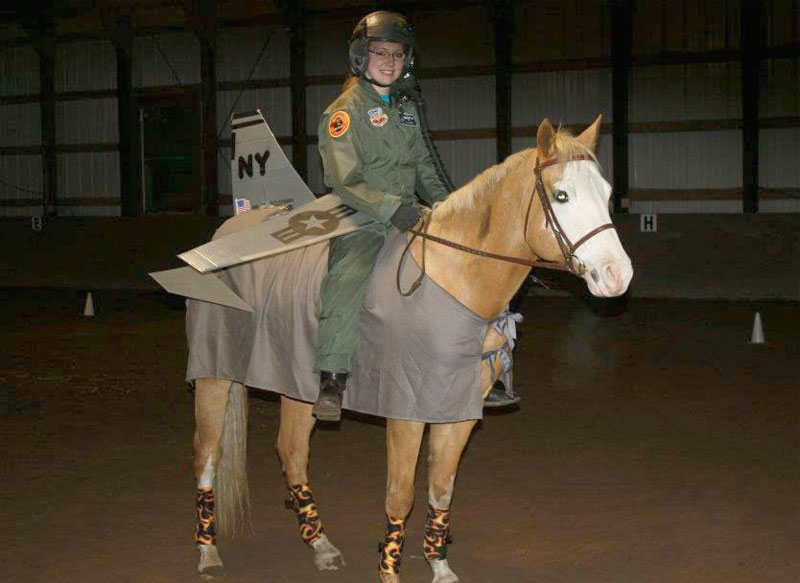 Editor's Choice:
Alex and Coqui, New York
This is my horse and I, dressed as an F-16 fighter jet and I was the fighter pilot. I chose this costume because my dad used to be an F-16 pilot.
Three runners-up will receive a one-year subscription to their choice of Horse Illustrated or Young Rider magazine!
Click here to see all entries >>
The People's Choice winner was determined by your votes. The Editors' Choice was selected by the Horse Illustrated staff. Winners will receive a prize pack from Banixx containing a combination of premiere, quality grooming aids, including clippers, brushes, shampoo, conditioners along with Banixx Wound Care: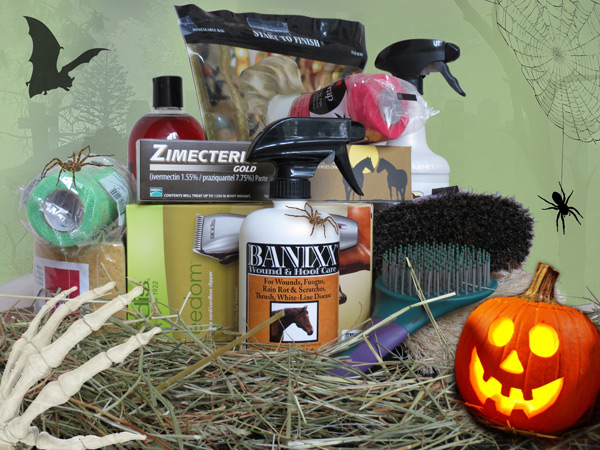 Andis Freedom clippers
Banixx Wound & Hoof Care
ConAir Premiere Mane & Tail Brush
Show Sheen Mane and Tail Detangler
Decker Brush – Body finishing brush
Uncle Jimmy's Squeezy Buns treats
Equine Shampoo
Equine Body Sponge
Vetwrap (2)
Zimectrin Gold DeWormer
See the winners from our 2013 Horse Costume Contest >>
See the winners from our 2012 Horse Costume Contest >>
See the winners from our 2011 Horse Costume Contest >>