Equestrian-inspired fashion always seems to remain in the realm of acceptable mainstream couture. The look is considered a classic. But when it comes to true equestrian apparel—the stuff we wear to the barn and in the show-ring—styles come and go and become a great source of amusement decades down the road.
The Evolution of Headwear
Headwear has changed quite a bit since Horse Illustrated's beginning in the 1970s, although most of that change is surprisingly recent. Certified protective helmets have been around since the early 1990s, but hunt caps—those apparel-only hats that provide no protection from traumatic brain injury—were seen in the hunter/jumper ring until as recently as a decade ago.
It was also in the early 2000s that we started to see some variety in the appearance of certified helmets. Although many traditionalists initially sneered at the ventilated "skunk stripe" helmets, riders ultimately embraced the sporty form and function. Today you'd be hard pressed to find a jumper rider wearing one of those old-school velvet helmets.
Just a few years ago, you could have spotted a lower-level dressage rider wearing a derby or a hunt cap. As recently as the 2000s, we were giving our readers advice on how to style their hair for dressage under one of those now-banned items of apparel. Meanwhile, we reported on the various attempts over the years to create a helmet that looked like a western hat or a saddle seat derby, but none of them have stayed on the market.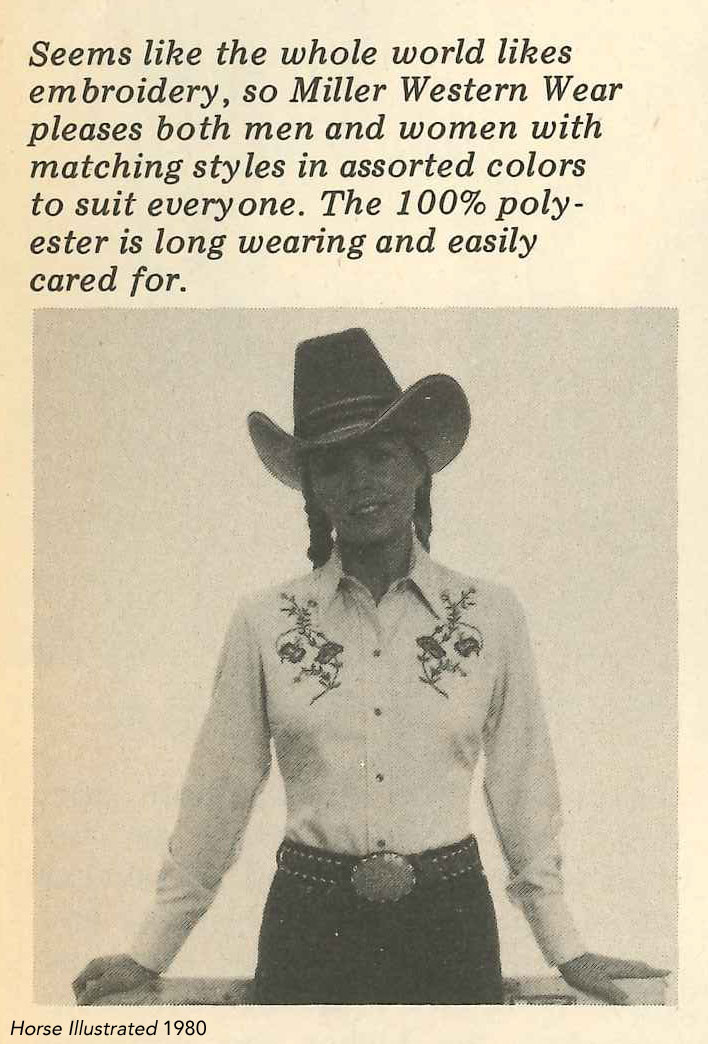 Speaking of western hats, their style has had its own evolution over the years and in the pages of this magazine. When you see the narrow style now fittingly referred to as the "taco hat," you know you're looking at a photo from the '70s or '80s. The taller crown and deeply shaped brims have given way to wider brims and more moderate creases.

The Highs and Lows of Riding Pants
Teenage riders rejoiced and riding instructors cringed around the turn of the 21st century when equestrian apparel companies introduced low-rise breeches. Mirroring mainstream fashion, those modern-fit riding pants were often advertised with models wearing midriff-baring shirts, which was fortunately not a trend that ever caught on.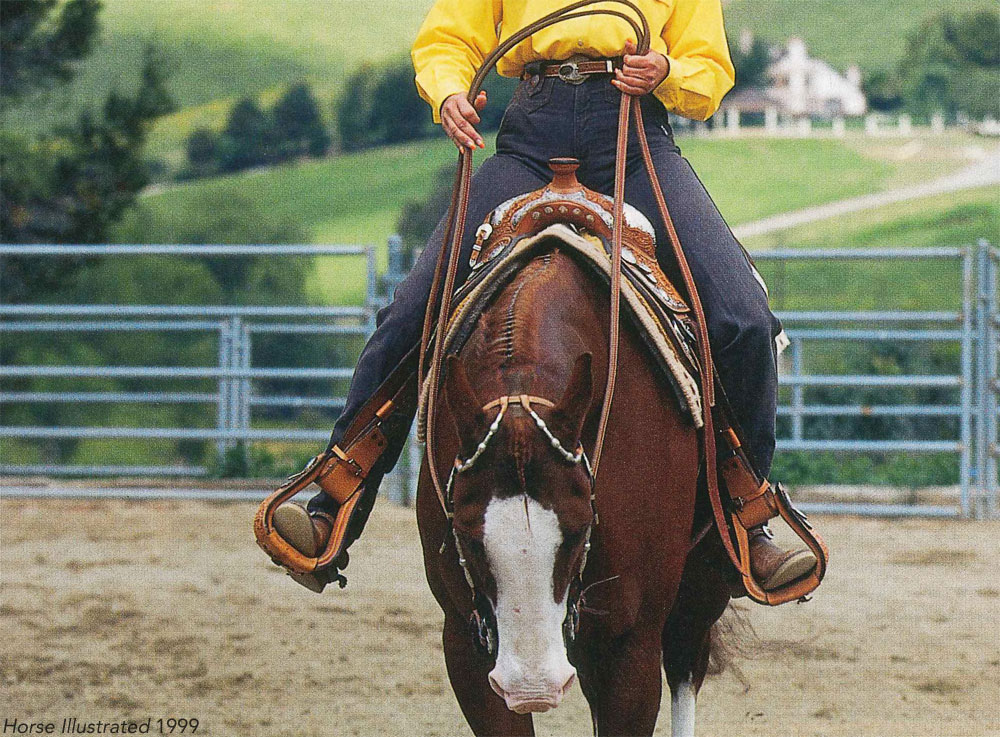 Sure, low-rise pants are a risky choice when you're riding in jumping position or bending at the waist to pick out your horses' hooves. But prior to that trend, waistbands on riding pants—both English and western—were more suited to your grandpa than to the average equestrian athlete. Fortunately, we are now living in an era of more moderate rises that provide functional coverage without creeping up to our armpits.
What's Old is New
About 15 years ago, we declared velvet collars on show coats to be an outdated trend. Today, they're a regular sight on the A-circuit. And there are enough fans of circa 1987 rust breeches that a revival is always a possibility. Even those western taco hats are showing up once again in the junior ranks. So hang on to your seemingly outdated equestrian apparel–you never know when it'll become the next big thing (again).
Leslie Potter is Managing Editor of HorseChannel.com. Follow her on Twitter: @LeslieInLex.
---
This article originally appeared in the February 2016 issue of Horse Illustrated magazine. Click here to subscribe!