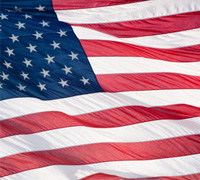 FEI-level dressage rider Luis Denizard is asking his peers, friends, acquaintances and other dressage enthusiasts to come together during 2008 to support the North American Riding for the Handicapped Association's Horses for Heroes, a program that helps wounded veterans through equine assisted activities and therapies. Many of the Horses for Heroes participants have lost limbs fighting in Iraq and Afghanistan. Riding horses helps improve their strength and, balance. Working with the horses also helps combat the depression that many of U.S. soldiers deal with after going through these traumatic experiences. NARHA, the developer of the Horses for Heroes is a program, was formed in 1969 as the North American Riding for the Handicapped Association.
When Denizard traveled to the Pan American Games in Rio de Janeiro, Brazil, in July 2007 and competed in his first international competition as Puerto Rico's sole dressage representative, he found he had an amazing following of people ready to support him in any way they could. Students, former employers, and fellow trainers rallied together to help raise the money needed to cover the high costs of his travel. Now he is asking them to join him in supporting the North American Riding for the Handicapped Association's (NARHA) Horses for Heroes program.
"I believe in the NARHA Horses for Heroes program because of the good that horses have in them for healing the mind and soul. That they help the soldiers improve motor skill functions is icing on the cake," Denizard says. "These soldiers have risked their lives for our country and our morals. Many have been severely injured and will have lifelong disabilities. Any and all ways we can give back to support them is very important.
"Horses have had such a profound impact on my life, and they saved me from many of the pitfalls of growing up in an inner-city environment," Denizard continues. "I firmly believe in horses' ability to change people's lives in a positive way."
When Denizard learned about NARHA Horses for Heroes, he was drawn to the cause. As a rider for Puerto Rico and a U.S. citizen, he appreciates the sacrifices that others have made to provide opportunities for his growth and success. Remaining grateful, he has tried to be alert to opportunities to give back to others.
Because of his strong belief in giving back, Denizard is making a plea to his fellow riders, trainers, and friends—asking them to donate their time and talents to Horses for Heroes. He is donating a week of training at his facility to be auctioned off at the Northeast Regional Adult Amateur Dressage Championships in October during the Silent Auction. In addition Courtney King-Dye, a 2008 Olympic dressage rider, is donating two lessons at her facility in New York or Florida (see www.courtneykingdressage.com).
The Northeast Regional Adult Amateur Dressage Championships will take place October 18 & 19, 2008, at the Mystic Valley Hunt Club in Gales Ferry, Conn. Denizard has commitments from a number of top trainers so far, and anticipates an outpouring of support from his colleagues.
For more information, visit Denizard's website at www.delantedressage.com.