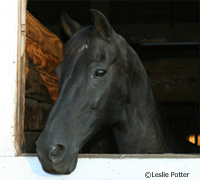 Have you ever dreamed of turning your passion for Morgans into a career? Are you marketing minded? A motivated self starter? If so an American Morgan Horse Association (AMHA) internship may be just the right thing for you!
The AMHA is now offering a unique opportunity for you to help get Morgans on the map through a public relations and communications internship. Interns work in the Membership department providing key support in the marketing and communications areas. Interns develop a wide verity of skills, including:
Assist in the planning and implementation of advertising, public relations and promotional campaigns.
Coordinate and write materials for and direct the layout of informational materials such as newsletters, bulletins, pamphlets.
Draft press releases and initiate, develop, and maintain media contacts for disseminating information. Post press releases and other communications to the website.
Work closely with AMHA clubs to publicize their activities and events.
Manage special projects that bring added value to the AMHA membership.
Other duties as assigned.
To participate in an AMHA internship you must be at least 18 years old or enrolled in post secondary education. Additionally, you must provide your own accommodations and transportation and be able to devote at least 12-15 hours per week to the internship.
The AMHA offers flexible work hours, so you may set your schedule as best fits your plans. Internship lengths are flexible but most commonly fit into a spring, fall, or summer semester 3-4 months in length.
Qualities of a successful intern include strong written and verbal communication skills, attention to detail, a desire for knowledge, and a learning style that thrives on independence and creativity.
For more information about internships at the AMHA, write to info@morganhorse.com.