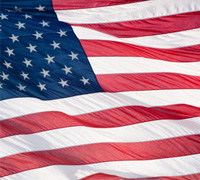 2008 U.S. Olympic team gold medallist Laura Kraut only jumped two clear rounds all week at the prestigious Olympia Horse Show in London, December 16-22, but she did them when they really mattered: to win the show's grand finale, the Olympia Grand Prix. There were only four clear rounds, and Kraut, second to go in the jump-off on the big grey mare Miss Independent, beat Britain's Ben Maher on Robin Hood W by the tiniest of margins, 0.06sec–a 600th of a second–to win the Grand Prix on December 22.
Irishman Denis Lynch, third on Nabab's Son, and Robert Whitaker, fourth on Lacroix, had a fence down apiece.
Kraut's win is being celebrated stateside: She was the only American show jumper competing at the Olympia Horse Show and it was her first ever visit to the event.
"I couldn't be more excited," Kraut said after her win. "I took the good advice of my good friend Nick (Skelton) not to go fast, and it paid off. What a wonderful horse I've got. In fact, it's been a great year; I've got no complaints.
"I knew the crowd would have wanted a British winner, but they were fantastic," Kraut continued. "I've had the most amazing welcome here–Olympia's the best show in the world."
For more information about the Olympia Horse Show, visit www.olympiahorseshow.com.
Read more about Laura Kraut and the Olympia Horse Show.