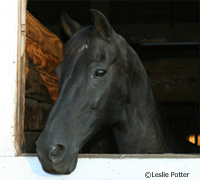 Would you like to test drive or ride a Morgan horse? Now is your opportunity to do it for free!

From now until December 31, 2009, facilities from around the country, in conjunction with the American Morgan Horse Association (AMHA), are generously offering a unique opportunity for a free riding or driving lesson on a Morgan horse. The coupon is good for new students and one free lesson per person at participating Morgan farms. Limit one coupon per family.

If you have always wanted to be introduced to the Morgan breed, here is your opportunity! To download a coupon or to see a list of participating barns, go to www.morganhorse.com/shopping/free_lessons/. Neither AMHA nor the riding facility assumes liability or responsibility. Other conditions may apply.

Morgan stables interested in joining the Free Lesson Coupon program should contact info@morganhorse.com.