The mockingbird. The bluebonnet. Now the American Quarter Horse joins these Texas icons, becoming the official horse of the state of Texas.
It's an appropriate declaration, as Texas' history is closely intertwined with that of the American Quarter Horse, beginning with Steel Dust, one of the forebears of the state's more than 470,000 American Quarter Horses.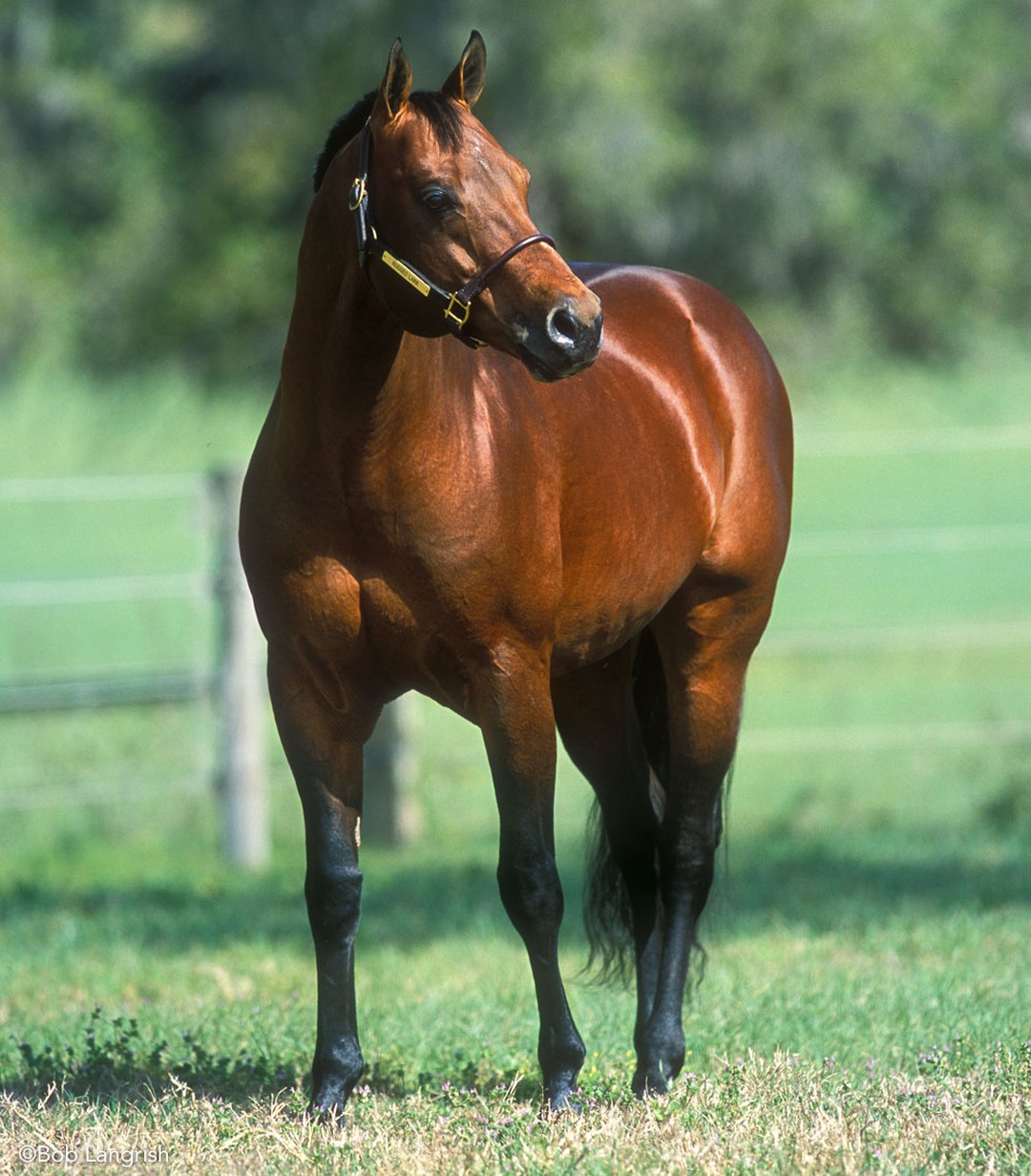 In the early days, the horses were used to help settle the wild and wooly territory. Then, they were used by ranchers to round up livestock and move them to market, as well as for a little match racing on the weekends. The American Quarter Horse Association, the breed's registry that was started in 1940 at a meeting of ranchers and horsemen at the Fort Worth Fat Stock Show, is headquartered in Amarillo in the Texas Panhandle. Today, the American Quarter Horse embodies the spirit of Texas and exemplifies the versatility of his ancestors.
Gov. Rick Perry will sign an official declaration making the American Quarter Horse the official horse of Texas at 4 p.m. August 20 at the Capitol in Austin, Texas. There will also be American Quarter Horses on the Capitol grounds for this historic occasion.
"This is a great way for the American Quarter Horse to be recognized," said AQHA Executive Vice President Don Treadway Jr. "We need to give credit to the Texas Quarter Horse Association, Rep. Larry Phillips and 10-year-old Logan Head, who got the ball rolling on this by writing to Rep. Phillips with the idea of making the American Quarter Horse the state's official horse."
Logan Head is an American Quarter Horse Youth Association member from Bonham, Texas.
The signing of this declaration will follow the governor's signing of House Bill 1881, which establishes the Texas Equine Incentive Program, creating a voluntary monetary incentive program to keep Quarter, Paint and Appaloosa horses breeding, showing or racing in Texas.
The incentive fund makes all American Quarter Horses, American Paint Horses and Appaloosas conceived by mares and stallions living in Texas during 2009 eligible to be nominated to the new Texas Equine Incentive Fund. HB 1881 was introduced into the Texas House by Rep. Sid Miller (R) of Erath in February 2009 and garnered broad support as a non-partisan bill that did not involve assessing taxes on Texas residents.
Texas is the first state to adopt the Quarter Horse as an official symbol. Eight other states have an official state horse: Massachusetts (Morgan); Alabama (racking horse); Idaho (Appaloosa); Kentucky and Maryland (Thoroughred); Tennessee (Tennessee Walking Horse); North Dakota (Nokota), and Missouri (Missouri Fox Trotter). Additionally, Vermont has claimed the Morgan horse as its official state animal while New Jersey lists its official animal as simply, "the horse."