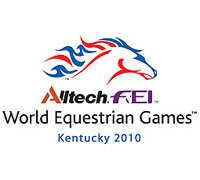 Select tickets for Dressage, Endurance, Eventing, Jumping and Reining competitions at the Alltech FEI World Equestrian Games are now available at with a 30 percent savings in a special promotion.
The reduced prices will be available in a limited time offer, starting at 10 a.m. EDT on July 15 and run through the Labor Day weekend, ending on September 6.
To view the promotional prices and purchase tickets, visit www.alltechfeigames.com/tickets, /redirect.php?location=http%3a%2f%2fwww.ticketmaster.com%2f, call 1-888-934-2010, or visit your local Ticketmaster outlet.
Only early session tickets in the competitions listed and tickets for Endurance are offered at the special rate. No other tickets are included in this offer and there will be no refunds for previously purchased tickets.
In addition to viewing the world championships, all event tickets allow spectators to experience world-class food, shopping, music, the Equine Village, with world-renowned equine exhibitors, clinicians and demonstrations and the exciting, family-friendly EquiMania, as well as the Kentucky Experience Tourism exhibit and the Alltech Experience Pavilion.
For ticketing assistance and general information, call the Alltech FEI World Equestrian Games Information Center at 888-934-2010.
Read more about World Equestrian Games ticket prices.