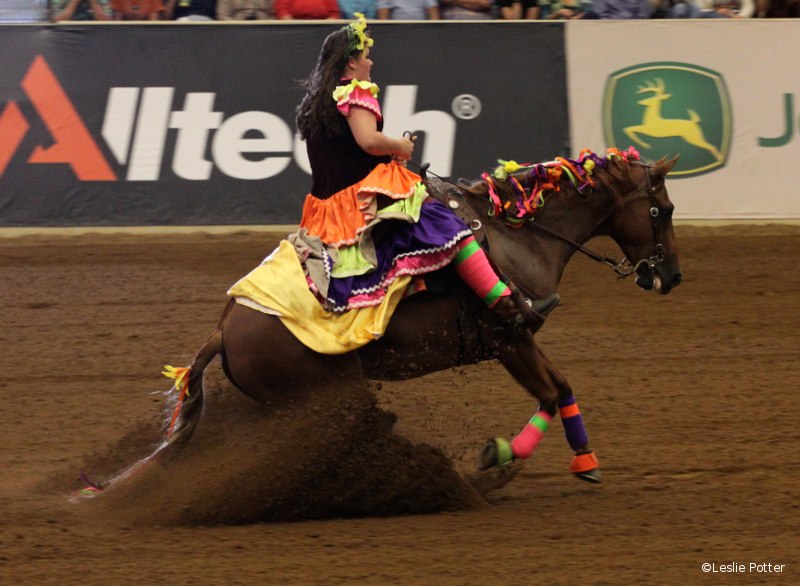 A night of music, costumes and beautiful horses marked the end of the 2010 Alltech FEI World Equestrian Games reining competition. Many of this year's competitors joined their fans in the audience as fellow reiners showed off their moves in freestyle rides to wind down the event.
After American Quarter Horse Youth Association World Champion Emily Winegar and Lil Ruf Sara started a conga line, Pete Kyle, a member of the U.S. reining team at the world championships in Manerbio, Italy, in 2008, rode in on Whizs Bronze Star and showed the crowd that he's still a guy, as Brad Paisley sings in one of his country hits. Wielding a toy gun and wearing shorts, a T-shirt and a baseball cap, Kyle sped around the arena throwing cans of beer into the enthusiastic audience, skipping the media booth saying, "Sorry. You've got to work."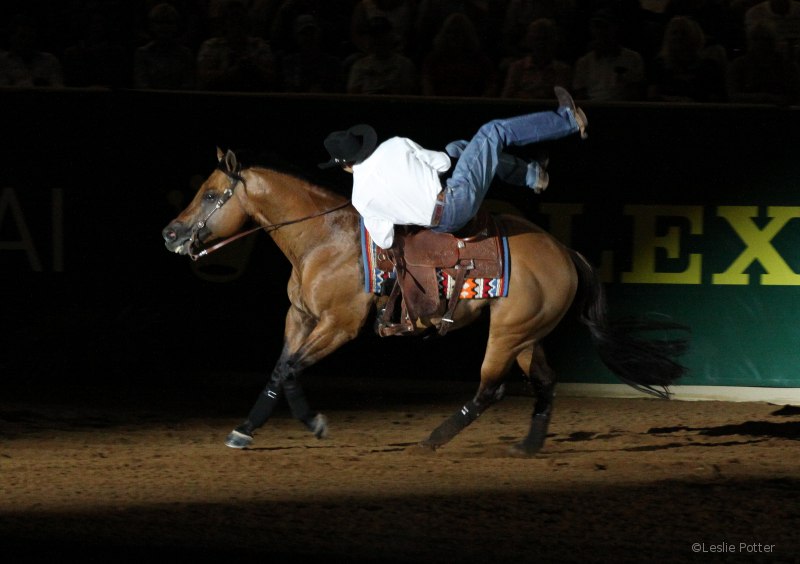 The show continued with a touching bridleless performance by reining horse breeder and trainer Drake Johnson and Hickory Chic Aholic to Josh Grobin's "You Raise Me Up." Trevor Dare, who won the intermediate open division at the National Reining Horse Association Derby in June, had the crowd cheering with his trick riding stunts on Mr. Colonel Dun It, and 2006 WEG team gold-medalist Aaron Ralston rode Spendin Peptos Money bareback.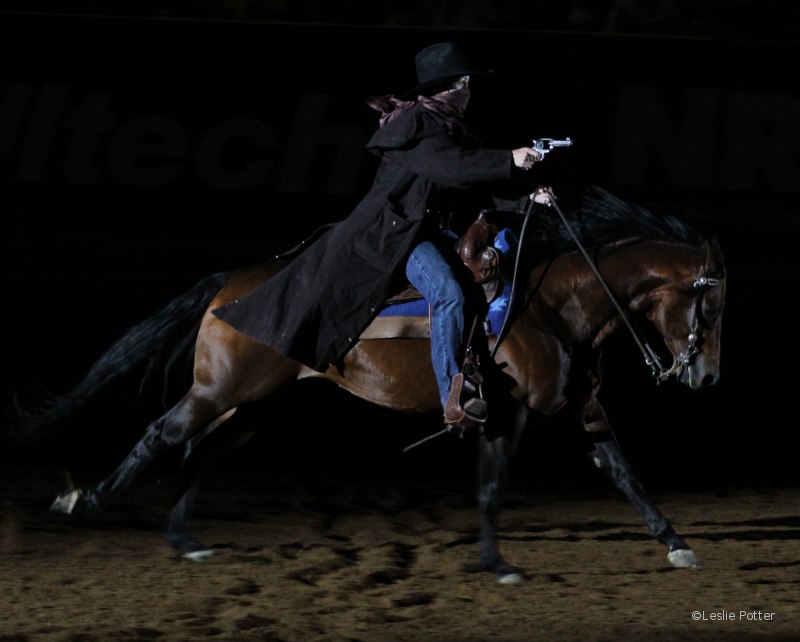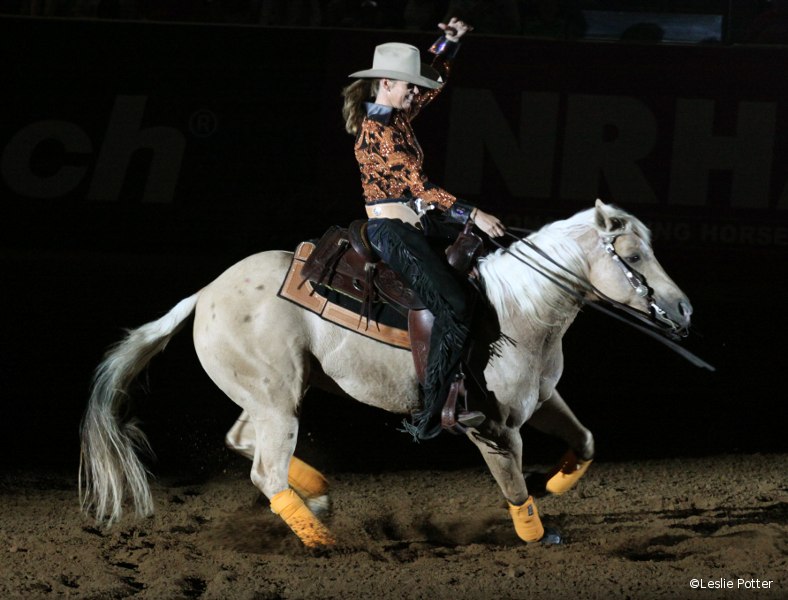 Champion reiner Stacy Westfall, famous for her bareback and bridleless routines, and dressage Olympian Anky van Grunsven brought the night to a close. Westfall was an outlaw, donning a long trench coat, black hat and a scarf over her face for Bon Jovi's "Wanted Dead or Alive," and van Grunsven combined her dressage talent with her reining skills on Whizashiningwalla BB, demonstrating spins, canter pirouettes, tempi changes and sliding stops. It was a wonderful salute to the athletes, both human and equine, who worked so hard to get to these championships.
See all World Equestrian Games reining news >>