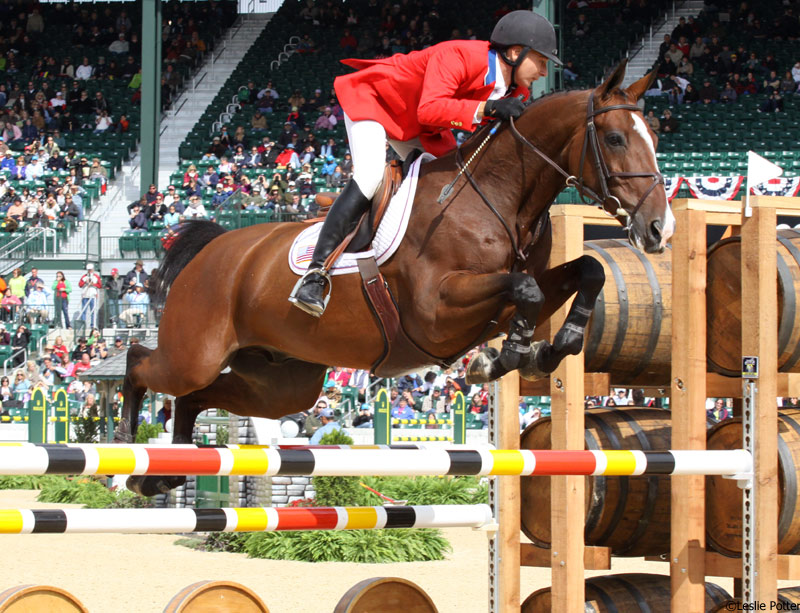 Mario Deslauriers of the United States and the Dutch Warmblood gelding Urico jumped clear in the speed competition at the 2010 Alltech FEI World Equestrian Games to take first place with a 71.25 over a course that proved difficult for many riders. Fellow teammate McLain Ward also went clear with his famous mount, Sapphire, to finish second with a time of 71.79. Hungary's Sándor Szász 73.24 put him in third.
"When I posted a 71, I thought top five for sure, but you never know," said Deslauriers in a press conference following the competition. "My horse is pretty quick, and he looks a bit deceiving when you watch him go. But if you want to catch him, you have to be quick."
The combination jumps at 10 and 13, the final line in the course, proved to be most troublesome for the majority of the 121 riders. A couple of riders circled before 10a to gain a better approach, and one rider had two refusals there, eliminating her from competition. Additionally, the water jump at 7 required a powerful gallop to clear it, and many competitors seemed to have trouble reining in their horses afterward on the tight turn to fence 8. As a result, many riders brought a rail down there as well.
The cold fall temperatures caused a spike in energy for the majority of the horses, possibly adding another level of difficulty to the competition.
The riders who made the cut-off in today's speed event will return to the outdoor stadium at the Kentucky Horse Park on Friday for the individual final. Team competition begins tomorrow. For complete results, visit www.alltechfeigames.com/results.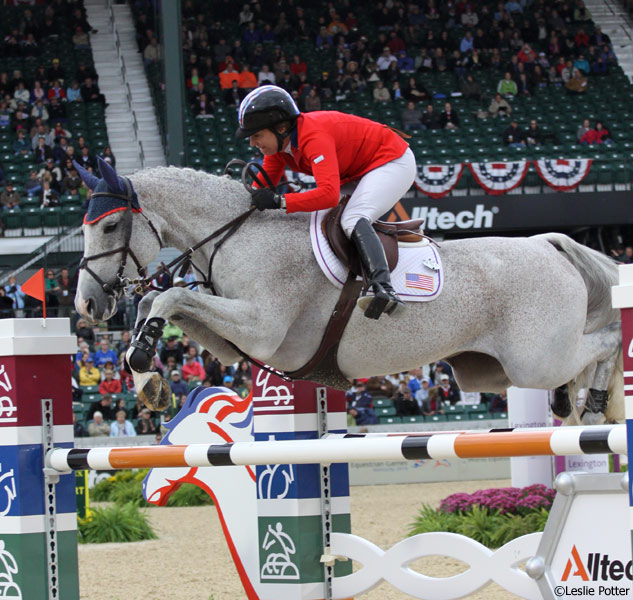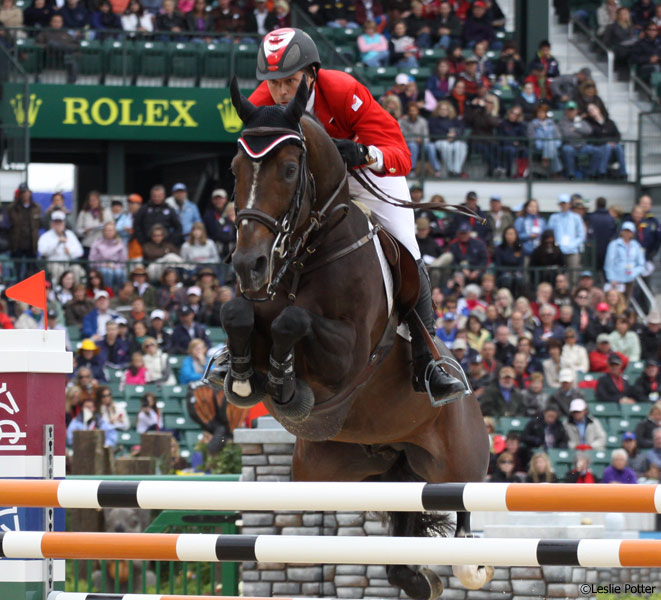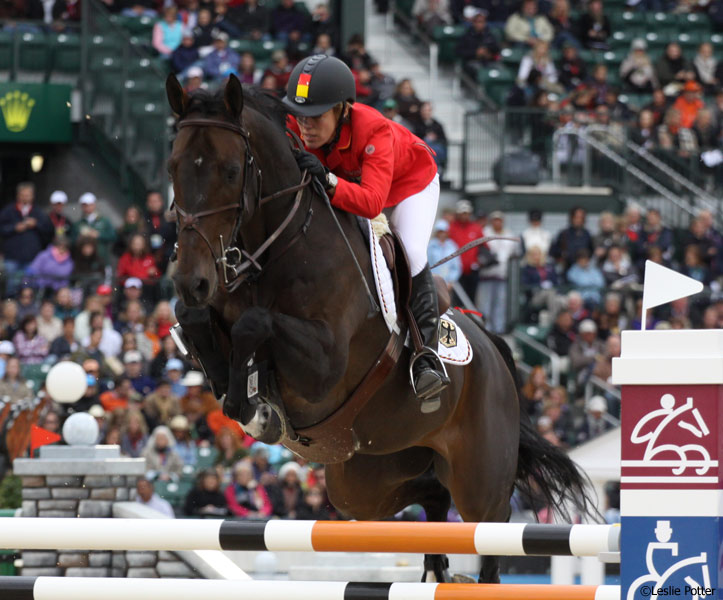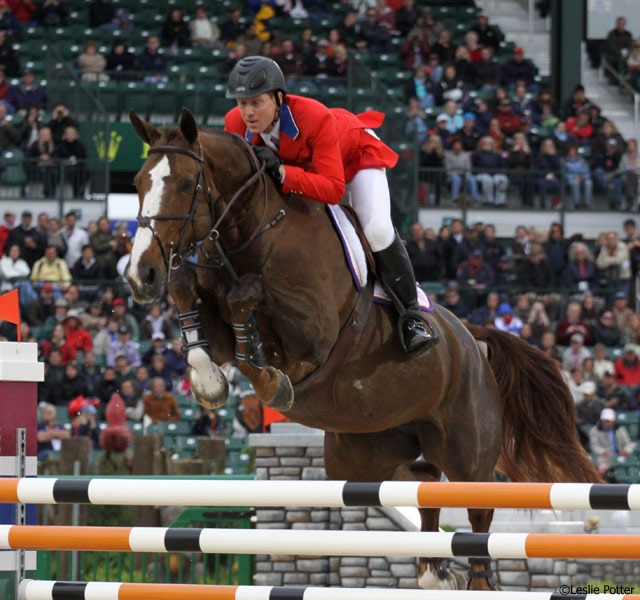 See all World Equestrian Games show jumping news >>