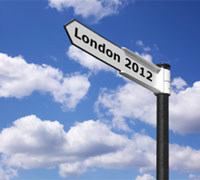 The FEI announced on October 13 the teams which have qualified for the London 2012 Olympic Games following their success at the recently-concluded Alltech FEI World Equestrian Games in Kentucky.
Great Britain, as hosts of the 2012 Olympics, qualify automatically for the three Olympic disciplines, Dressage, Eventing and Jumping.
In Dressage those qualified as a result of their performances at the World Equestrian Games are The Netherlands, Germany and the USA.
From Eventing, Canada, New Zealand, USA, Germany and Belgium join Great Britain as host nation.
In Jumping, Germany, France, Belgium, Brazil and Canada qualify as the top five placed teams in Kentucky and take their places alongside the hosts in London. Australia also qualify as the top ranked team from FEI Olympic Group C or G at the World Equestrian Games.
The Olympic qualification system gives spots to the top five eventing and jumping teams, and the top three dressage teams. Other nations can qualify by earning top rankings at the 2011 European Championships and the 2011 Pan-American Championships, among others.
Individual riders will still have to qualify for their nation's team through their competition results during the 2011 season.
Full qualification protocols for London 2012 can be found at www.fei.org.
The London Olympic Games take place from July 27-August 12, 2012, and will mark the 100th anniversary of equestrian sports in the modern Olympic Games.
Eventing: July 28-31

Dressage: August 2-8

Show Jumping: August 4-9