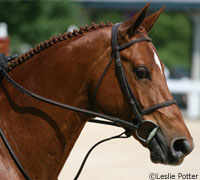 The official website for the 128th Alltech National Horse Show (ANHS) is live at www.nhs2011.org. The prize list for the show along with other exhibitor information is available there now.
The National Horse Show was founded in 1883 when it was held at Manhattan's Madison Square Garden. For more than a century, the National, often referred to as "the Garden" for its venue, was a highlight of the competitive season for equestrians and an essential social event for New Yorkers.
In 2002, the National left Madison Square Garden and for the past several years has been held in Syracuse, New York. 2011 marks the beginning of a new chapter in the National's long history as the competition will be held at the Alltech Arena in the Kentucky Horse Park. The arena is the same venue that hosted reining and vaulting at the 2010 Alltech FEI World Equestrian Games.
Alltech, the Kentucky-based biotechnology company that became an equestrian household name with its WEG sponsorship, continued its increasing presence in the horse industry when it announced it would take on the title sponsorship of the new National Horse Show. The ANHS will feature world class hunter/jumper competition, including the prestigious ASPCA Maclay finals for hunt seat equitation riders.
Ticket information is not currently available. Visit the new website at www.nhs2011.org to learn more about the show, its history, and its future.
Click here to read more about the new ANHS venue and to see historic video footage from Madison Square Garden.