From the College of Veterinary Medicine & Biomedical Sciences, Texas A&M; University
It may be just one horsepower, but before riding off into the sunset on a newly purchased pony, it is important to investigate the quality and health of that animal.
Dr. Michael Martin, associate professor specializing in equine primary care at the Texas A&M College of Veterinary Medicine & Biomedical Sciences, has some tips on selecting a horse and how veterinarians can help.
Also Read: Horse Breeds I'd Like to Own but Don't Know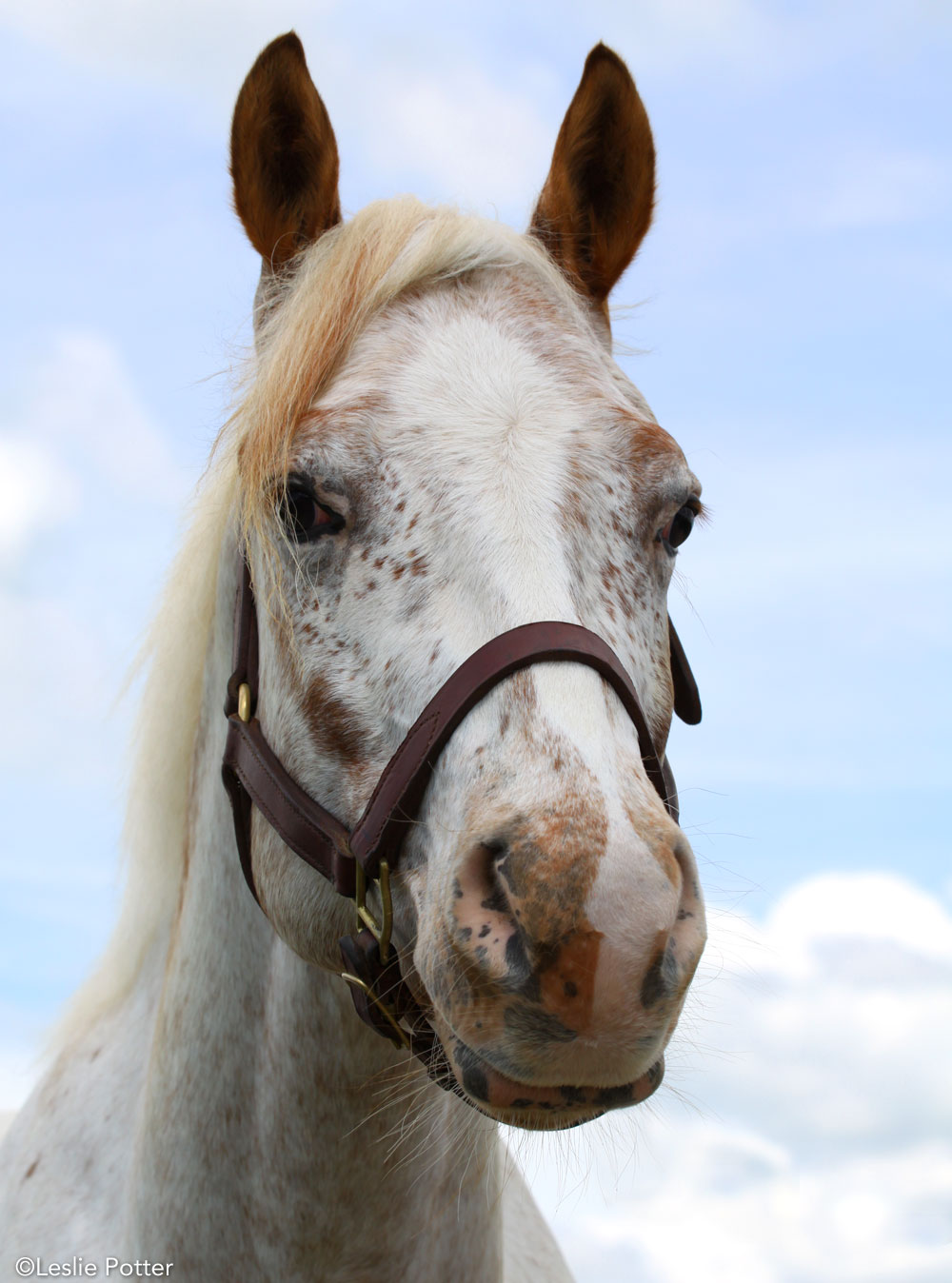 "There are many aspects involved when buying a horse, in addition to answering health questions," states Martin.
"The concern for a first-time buyer should, and most importantly, be the safety of the horse," says Martin. "Buy a horse that is experienced and dependable, one with a good attitude."
Martin recommends that the "attitude" judgment be made by a friend or trainer who is qualified and knowledgeable about horses.
"Veterinarians only spend a very limited amount of time with the horse evaluating its medical condition, so many veterinarians may be reluctant to make a judgment about the disposition of the horse," says Martin. In addition, veterinarians may be reluctant to make judgments about the horse's conformation unless it relates to a lameness issue.
Martin explains that three basic medical examinations are performed by a veterinarian on any individual horse. A health certificate, insurance exam, and a pre-purchase exam provide different levels of information about the health status of a horse.
The health certificate is used to determine if a horse is free of any infectious or contagious diseases and is usually done when a horse is crossing state lines.
An insurance exam is more in-depth and focuses on satisfying the specific questions of an insurance company. The company may be more concerned with what kind of mortality risk is present with the particular horse.
The pre-purchase exam is performed to inform the prospective buyer of the medical status of the horse at the time of examination so that a more knowledgeable decision can be made.
"Find a veterinarian to perform the pre-purchase exam who is knowledgeable and familiar with the discipline in which you desire to use the horse, even if it is just trail riding," adds Martin. "Then the veterinarian can examine the horse and provide a more accurate assessment of possible medical problems."
Another important aspect of buying a horse is to become aware of the management techniques used to care for the horse.
"When buying a horse, be sure to have a plan and be knowledgeable about how the horse will be managed to include feeding and exercise programs," Martin stresses.
Ask several questions about the horse's history and specific needs.
For instance, horses usually require routine hoof care. Ask if the horse requires special shoes or if leg or hoof problems exist. In addition, ask questions about the amount of time the horse is kept in a stall versus outside.
"Horses are managed differently as far as turnout time. Turnout time (meaning outside the stall) can make a huge difference in attitude," says Martin.
A particular problem may not have been evident prior to purchase, but because of a change in management a horse may develop an issue as a result of excess energy from confinement or a change in diet.
Horses are different concerning the amount of time they will tolerate being in a stall. Martin suggests that horses be turned out for at least three to five hours a day on days they are not ridden.
"The ideal situation is if a horse could be out 8-12 hours per day," says Martin.
Prospective buyers are often not aware of the daily requirements of caring for a horse, and are more focused on getting the most enjoyment out of the experience. Asking questions about the horse that you are thinking about purchasing, taking someone knowledgeable with you, and including a veterinarian's evaluation in the process can go a long way towards making the right decision for you and your new horse.
Further Reading
Your First Horse