What stories drew interest from horse-loving readers last year? Here's a look at the top-ten most read news items from 2011 on HorseChannel.
To see 2011's most-read articles from all topics,
click here
.
10. Rodeo horses stolen from Southern Arkansas University
The strange and sad story of the five SAU rodeo horses that went missing in November captured the attention of the equine and general media. Four of the five horses were eventually found, relatively unharmed, but the fifth, a gelding named Credit Card, was not so fortunate. SAU freshman Jaci Rae Jackson was arrested and charged with theft and animal cruelty, among other charges.
9. Equine Herpesvirus (EHV-1) Outbreak
In May, an outbreak of EHV-1 put horse owners in western North America on edge. The virus was traced back to a cutting horse show in Utah. The outbreak was contained by late June.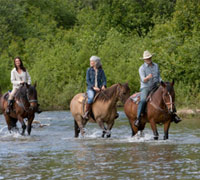 8. America's Favorite Trail Horse
A new reality TV series just for horse enthusiasts made its debut on HRTV and online through the American Competitive Trail Horse Association. America's Favorite Trail Horse brought some of the country's best horse-and-rider teams to compete in unique challenges with winners being determined by popular vote. The series is scheduled for a second season in 2012.
7. Buck Brannaman documentary wins at Sundance Film Festival
2011 was a good year for horse movies, but long before War Horse hit theaters, a documentary called BUCK was wowing the indie movie scene. The film documented the life of horse trainer and clinician Buck Brannaman, showing how his difficult childhood helped mold him into the trainer he is today. The film earned the coveted Audience Award at the Sundance Film Festival in February.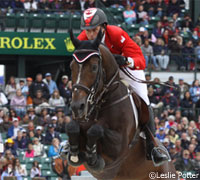 6. Canadian show jumper Hickstead dies at World Cup competition
One of the greatest show jumping horses in the world, Canada's Hickstead, died suddenly after completing a round at an FEI World Cup competition in Italy in November. The death was a shock and a crushing blow to his rider, Eric Lamaze, who had ridden the stallion to Olympic gold in 2008. The cause of death was found to be an aortic rupture.
5. Horses missing from Virginia pasture
In January, Stolen Horse International sent out an alert for two horses that had gone missing from their home in Virginia. Fortunately, this story had a happy ending. Alfie and April, both large Warmbloods, were found shut in a small, 10×10 chicken coop on the property. Although it is unknown how they ended up there, the horses were relatively unharmed and their owner was elated to have them back.
4. U.S. Congress ends the five-year ban on funding for horse meat inspections
In November, Congress passed an appropriations bill that was missing the few sentences that had previously banned USDA inspections for horse meat. With the end of the ban, the debate over the necessity or cruelty of horse slaughter was reignited, and is likely to continue to be a hot topic throughout 2012.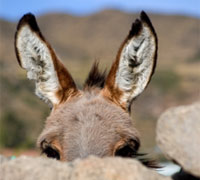 3. Donkey rescued by U.S. Marines in Iraq finds new home in Nebraska
The charming story of Smoke, the donkey who was rescued and rehabilitated by Marines in Iraq, captured plenty of reader attention this year. Through SPCA International and the U.S. Embassy, Smoke was transported from Iraq to Turkey to the U.S. where he has a safe home and a job as a therapy animal at Wounded Warriors Family Support.
2. Barn fire claims six equine lives at eventer Boyd Martin's stable
Top U.S. eventer Boyd Martin and his team suffered a devastating loss when a fire broke out in the barn he was leasing at the time for his training operation. The barn was owned by fellow eventer Phillip Dutton. Martin and Dutton's grooms were first on the scene of the blaze and were able to rescue five of the horses inside, but the remaining six perished in the blaze.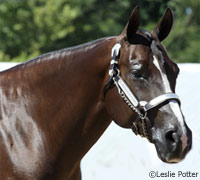 1. All-American Quarter Horse Congress
The world's largest single-breed horse show was the subject of HorseChannel's most-read news item of 2011. Quarter Horse enthusiasts flock to Columbus, Ohio each October for three weeks of competition, educational events, shopping and more. The entire event is now broadcast online annually to reach Quarter Horse fans worldwide.