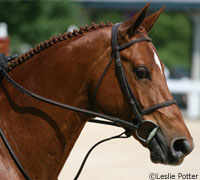 HITS Ocala competitors settled in at Post Time Farm on Jan. 18 for two pre-weeks of showing, followed by seven weeks of rated hunter/jumper competition. Coupled with special events and awards, as well as serious prize money, HITS Ocala competitors are in the right place to get a lead on qualifying for the historic offerings at HITS' 2012 Championship Weekend, scheduled for September 7-9 at HITS-on-the-Hudson in Saugerties, New York.
New for 2012
HITS Ocala is operating at full steam ahead in 2012 with an all-new week of A-rated competition, bringing the circuit to nine weeks of non-stop hunter/jumper action. The added week fills what used to be the off-week between the pre-circuit shows and the rated circuit. The pre-circuit, unrated weeks run through January 29 and the rated circuit runs February 1 – March 18, with the first week being A-rated, and Weeks II-VII AA-rated.
"I'm super excited to see new and familiar faces, watch great show jumping and show off my newly expanded store at HITS [Ocala]," said Ardie Hastey of Blueberry Hill out of Montreal, Canada. "I opened up my business last year at HITS Ocala, so it's great to be back and to have an expanded presence."
Official helmet of the 2012 HITS Ocala Winter Circuit, Charles Owen will be on-site in Ocala to present Charles Owen Helmet Awareness Week February 7-12. Representatives from Charles Owen Helmets will be on-hand to educate riders on the importance of properly fitted, approved riding helmets. Exhibitors are encouraged to fill out a Charles Owen Riders' Pledge and enter to win a free Charles Owen helmet.
Coming up at HITS Ocala
Highlighting both pre-circuit weeks is the $20,500 Marshall & Sterling Children's/Adult Jumper Championship. This unique, four-leg event will span the next two weeks and award participating riders $2,500 for the first leg, $4,000 for the second leg, $4,000 for the third leg, and $5,000 for the fourth leg.
The first leg begins today and continues on Sunday with the second leg. The final two legs will take place next week. To top off the multi-phase class, an additional $5,000 bonus will be awarded to the top eight competitors who have accumulated the most points throughout the four legs of competition.
Qualifying heats up for 2012 HITS Championship Week
HITS Ocala will be a qualifying hot-spot for HITS' Championship Weekend this September at HITS-on-the-Hudson. Grand Prix riders will have 16 chances to qualify for the 2012 Pfizer $1 Million Grand Prix , including the season capstone $100,000 Sullivan GMC Truck Grand Prix, presented by Great American Insurance Group . Hunter riders will have nine Devoucoux Hunter Prix with prize money ranging from $2,500 – $10,000 as they compete for a spot in the 2012 Diamond Mills $500,000 Hunter Prix Final.
"I'm very much looking forward to the HITS Circuit and getting qualified for the $500,000 Diamond Mills Hunter Prix Final this year," said Amanda Steege of Bedminster, NJ. "I brought 22 horses this year, so I have plenty to choose from."
Riders will also have nine qualifying opportunities for the newest offering from HITS – the $250,000 HITS 3′ Hunter Prix Final. Continuing to set the standard for American show jumping higher and higher, HITS is proud to offer hunter, jumper and equitation riders the opportunity to be part of a major final and is excited to present HITS Ocala riders an early chance at qualifying for the 2012 Championship Weekend.
"We anticipate a lot of excitement surrounding these three championship classes and it all starts in Ocala," said HITS President and CEO Tom Struzzieri. "We are eager to welcome these riders North in September."