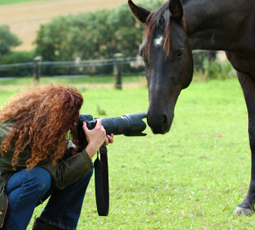 Stolen Horse International, better known as NetPosse.com, provides assistance to horse owners whose equines have gone missing due to theft or other reasons. Since 1998, NetPosse has facilitated a system of alerts for missing horses. Through word-of-mouth and social networking, these NetPosse alerts spread through the horse community, often leading to horse and owner reunions that otherwise would not have happened.
Additionally, NetPosse.com provides educational resources for horse and farm owners concerned about theft prevention. The website is now the premier online source of information about horse theft and related topics.
Last week, NetPosse.com put out a call for donations of equine artwork, including photographs and clip art, to be used on its website. By using donated artwork rather than commercial clip art, the organization will be able to focus more of its funds on issuing alerts and providing education to the horse community.
As an incentive, the person who donates the most artwork that meets the criteria between now and February 28, 2012 will receive a set of rhythm beads. The beads were donated by NetPosse supporter Bernice Kingsbury, whose Paso Fino Mayito's Carbon Copy was stolen out of his pasture in 2010.
The contest is open to artists age 18 and older. Entrants can submit as many items of their own, original artwork depicting horses or horse-related themes as they'd like. If photos include humans, the photographer is responsible for obtaining the appropriate model release. All entries must be submitted electronically through NetPosse.com.
Click here to see all contest info, including images of the donated rhythm beads and instructions on how to submit your artwork.