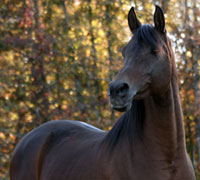 It may be chilly in New England, but it isn't time for horse people to hibernate just yet. This weekend brings one of the highlights of the equestrian calendar of the Northeast: Equine Affaire. The clinics, expos and shopping draw horse loves from all around the region every November.
Clinicians specializing in a variety of disciplines will be on hand throughout the weekend. Some of the professionals featured are:
Mark Rashid, natural horsemanship
Lynn Palm, all-around training
Julie Goodnight, natural horsemanship
Todd Minikus, jumpers
Anne Gribbons, dressage
Bruce Davidson, eventing
Lisa Singer, carriage driving
Molly Powell, barrel racing
Double Dan Horsemanship, trick training
Other featured topics include:
Vaulting
Mounted Games
Equine Chiropractics
Equine Photography
Equine Law
Barefoot Hoof Care
Horse Trailer Safety
Equine Colleges
Geriatric Horse Care
Off-the-Track Adoptions
On Thursday, Friday and Saturday evening, the spectator favorite, Pfizer Fantasia, will take place in the main coliseum. Fantasia features horses of a diverse range of breeds and types performing in different disciplines to a soundtrack of classical to contemporary music.
One of Equine Affaire's main attractions is the extensive trade fair, where horse lovers can get a jump on their Christmas shopping or bring home a few gifts for their own horses. Tack, riding apparel, stable supplies, grooming equipment, gift items and much more are among the categories of products featured in the vendor area.
For more information including ticket prices and availability, visit www.EquineAffaire.com