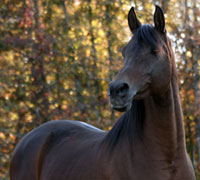 Canada's National Farm Animal Care Council has released a draft of its updated Code of Practice for the Care and Handling of Equines. The code was first written in 1998, and the updates were developed by a committee of farmers, breeders, trainers and others involved in Canada's equine industry along with a committee of equine scientists.
Public input was taken into consideration during the update through three public surveys over the past two years. The surveys are closed, but the council is again seeking feedback from Canada's equine community now that the draft of the Code has been released.
The Code of Practice covers most areas of the care and handling of horses, donkeys and mules, including housing requirements, feed and water quality, health and parasite management, transportation and euthanasia guidelines. Considerations to be made before taking on ownership of a horse are also included in the Code.
The Code is based on the five freedoms of livestock, as written in a UK government report on animal husbandry:
Freedom from hunger or thirst by ready access to fresh water and a diet to maintain full health and vigour
Freedom from discomfort by providing an appropriate environment including shelter and a comfortable resting area
Freedom from pain, injury or disease by prevention or rapid diagnosis and treatment
Freedom to express normal behaviour by providing sufficient space, proper facilities and company of the animal's own kind
Freedom from fear and distress by ensuring conditions and treatment which avoid mental suffering
The full draft of the updated Equine Code of Practice can be viewed at NFACC.ca (pdf document). Feedback can be submitted through the online system. The anticipated release date for the finalized code is June 2013.
For more information, visit the Equine Code of Practice page at NFACC.ca.