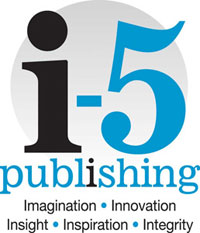 Edited Press Release
I-5 Publishing LLC, a newly-formed joint venture of publishing industry executives David Fry and Mark Harris, announced today that it had acquired the books, magazines and websites of BowTie Inc., the publisher of
Horse Illustrated
magazine, HorseChannel.com and other leading special-interest brands such as
Cat Fancy
and
Dog Fancy
.
The acquisition, effective February 1, 2013, includes certain assets of BowTie Inc., including its consumer magazines like Horse Illustrated and Urban Farm, trade magazines like Pet Product News International, websites including HorseChannel.com, AnimalNetwork.com and DogChannel.com, and noteworthy books including Dog Heroes of September 11th and The Original Dog Bible.
"We are thrilled to bring these storied brands under our umbrella," said Harris, who has been appointed interim CEO of I-5 Publishing. "Combining the talented, passionate teams that have built such a robust content engine with the technology and expertise of our existing joint ventures creates the perfect platform on which to create an infinite variety of special-interest content for delivery in all formats."
I-5 Publishing is the latest in a series of professional partnerships between Fry and Harris and their respective companies. Harris is the co-founder and co-owner of National Publisher Services (NPS), the leading provider of publishing management services. Fry is the chairman of NPI Ventures, LLC, which owns 50-percent of NPS, and the Chief Technology Officer of Fry Communications, one of the nation's largest privately-held integrated communications companies.
"We already offer our clients solutions in four key areas of publishing: retail sales development, audience development, publishing services and digital platforms. I-5 Publishing allows us to round those out with a fifth area of expertise – content – thus creating a truly comprehensive portfolio of services," said Harris.
I-5 is in discussion with leading brands to form marketing partnerships that will leverage its ability to package targeted content and expand its product and brand offerings.
Additionally, Harris announced today that Daniel Ambrose, managing partner of Ambro.com and lifelong publishing executive and consultant, has joined the I-5 executive team as Chief Strategy Officer – Digital and Advertising. "I am thrilled to be joining the team at I-5. In today's increasingly complex media market, a company that can quickly package and distribute targeted content and innovate multifaceted marketing solutions is essential. I look forward to working with the combined talents and resources of David Fry, Mark Harris and I-5 to create a media company for tomorrow's content needs," said Ambrose. Harris and Ambrose will be joined on the executive team by former BowTie executives Nicole Fabian, Chief Financial Officer, June Kikuchi, Chief Content Officer and Dolores Whitlo, VP of Consumer Marketing.