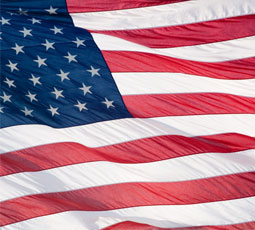 While Europe is in the midst of a food-safety crisis after the discovery of horse meat in a wide variety of products labeled as beef, many Americans are wondering if something like that could happen here. One major difference between Europe and the U.S. is that no horses are slaughtered on American soil, reducing the chance of contamination. However, with the current potential for new slaughterhouses opening in the U.S., a bipartisan group of legislators has introduced legislation to end the possibility of American horse slaughter once and for all.
Sen. Mary Landrieu (D-LA), Sen. Lindsey Graham (R-SC), Rep. Patrick Meehan (R-PA) and Rep. Jan Schakowski (D-IL) have co-sponsored the Safeguard American Food Exports (SAFE) Act which would ban horse slaughter in the U.S. as well as shipping horses to other countries to be slaughtered for human consumption. On March 12, the House version was referred to the Committee on Energy and Commerce and the Committee on Agriculture. The Senate version has been referred to the Committee on Health, Education, Labor, and Pensions.
Follow the bills' progress at thomas.loc.gov (Senate version | House version)
If passed and signed into law, the slaughter ban would not expire. This is a more permanent solution than the previous de facto ban that existed from 2006 through 2011 based on the agriculture appropriations that had to be renewed annually.
Members of the equestrian community are encouraged to make their voices heard on this issue. To find out how to contact your senators and representatives, visit www.usa.gov/Contact/Elected.shtml.