Lexington, Ky. welcomed the U.S. Dressage Festival of Champions with a cloudless sky and perfect autumn weather. The top horse-and-rider teams in the sport of dressage kicked off competition on Wednesday in the Kentucky Horse Park's Rolex Stadium. This is the first time the Festival has been held in Kentucky after several years in Gladstone, N.J.
View more photos from the Festival of Champions
here >>
Emily Wagner of Kansas rode her 11-year-old Hanoverian gelding Weltdorff to a 65.667, the top score in Wednesday's Brentina Cup test.

Among the prestigious titles to be awarded this week are the Brentina Cup for riders ages 16-25, the National Championship for pony riders ages 12-16, the Junior and Youth Dressage Championship for riders 14-18 and 18-21, respectively. Top amateur and professional riders of all ages will compete for national titles in Intermediare I and Grand Prix.
The competition will be available for live, online viewing at USEFNetwork.com on Friday and Saturday. For a full schedule of events, visit USEFConnect.com/festival.
University of California-Davis sophomore Genay Vaughn rode the very flashy Donarweiss GGF to second place in the Brentina Cup test.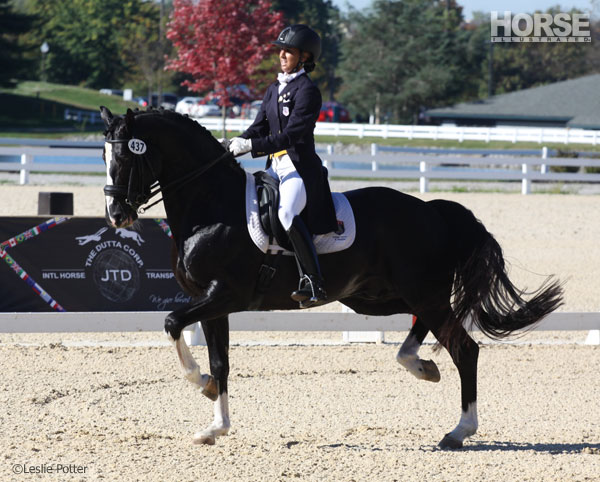 Kristen Becker of Georgia thanks her longtime partner Ramses after their Brentina Cup test. Their 65.538 put them third in the standings.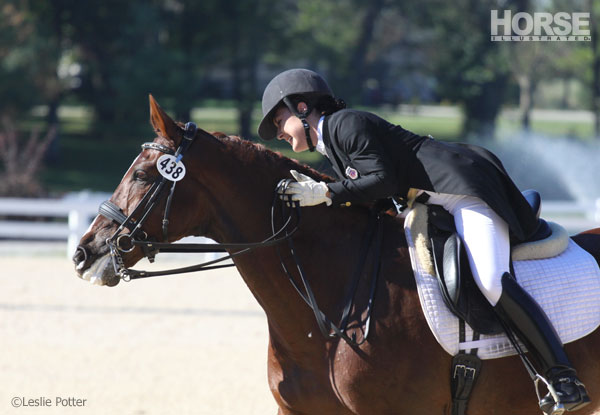 Former three-day event rider Sarah Lockman competed the striking gray stallion Vinterpol for owner Pamela Munson in the Prix St. Georges class.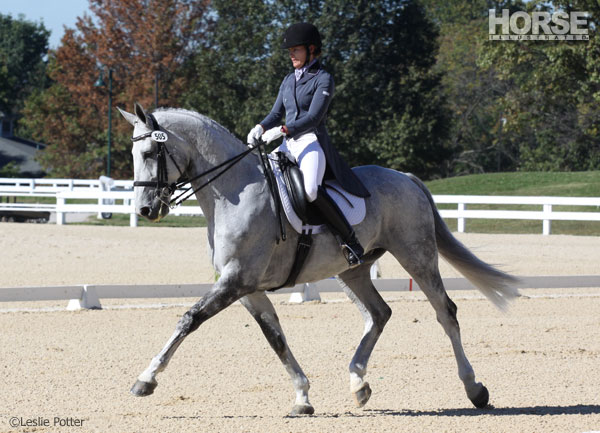 Brentina Cup alumnus Brian Hafner moved up to the Intermediare I division with the former hunter/jumper stallion, California Chablis.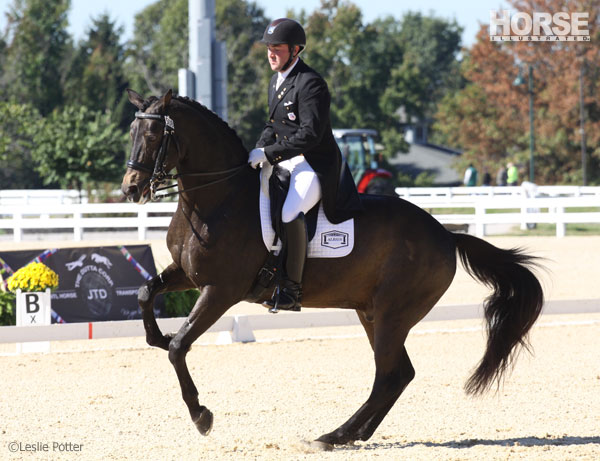 USDF President George Williams took Cleopatra back to the stables after a successful ride in the Prix St. Georges.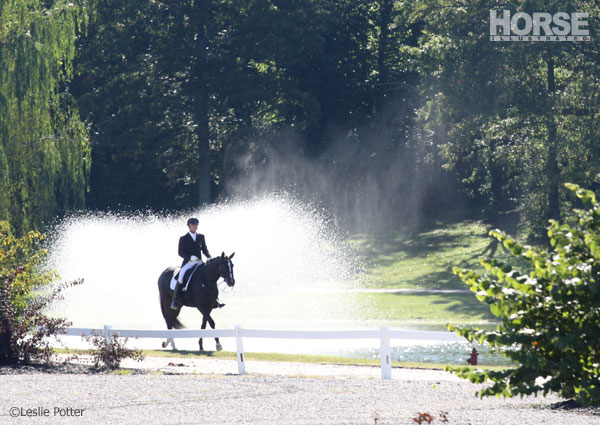 Olympian Guenter Seidel had a solid Grand Prix test with Coral Reef Wylea, a 13-year-old Westphalian mare. Their 71.489 put them in third place.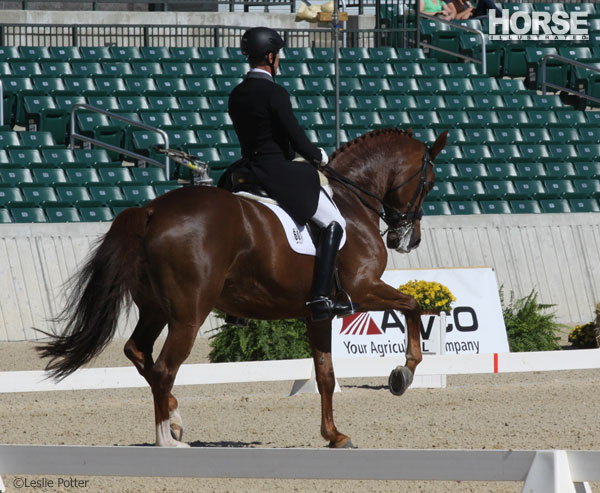 Three-time Olympian Steffen Peters and his current top mount, Legolas 92, are on their way to defending their national champion title after earning a 77.000 in Wednesday's Grand Prix.