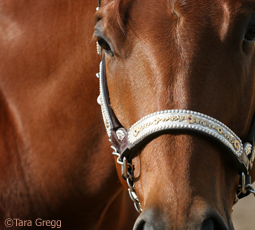 Edited Press Release
Exhibitors at the 2013 Bank of America Amateur and
American Quarter Horse
Association Open World Championship Show shined their boots and dusted off their hats for the first day of competition in Oklahoma City. Classes began on Nov. 8 in the Jim Norick Arena at State Fair Park, with prelims in junior and senior pole bending, junior and senior barrel racing, and amateur stake race.
The AQHA World Show has a variety of events and activities for competitors, friends, family and spectators, including free Nutrena Ride the Rail/Ride the Pattern clinics taught by AQHA Professional Horsemen. Free clinics include horsemanship, hunt seat equitation, ranch pleasure, showmanship and equitation over fences. See the World Show schedule for the tentative list of clinics and times. Other special events include:
Monday, November 11 – Veterans Day Tribute
Saturday, November 16 – Freestyle Horsemanship Exhibition with AQHA
Professional Horsemen at 7 p.m. in the Jim Norick Arena
Sunday, November 17 – Barn Party, Superhorse preview and live music by Denny Strickland at 6:30 p.m. in Barn 3
Monday, November 18 – AQHA Member Appreciation Day
Tuesday, November 19 – Pink Out Celebration at 7 p.m. in the Jim Norick Arena
Wednesday, November 20 – Team Wrangler Night at 7 p.m. in the Jim Norick Arena
Thursday, November 21 – AQHA Collegiate Horsemanship Challenge at 7 p.m. in the Jim Norick Arena
Attendees can also look forward to receptions and parties during the show, beginning this evening at 7 p.m. with a barn party in Barn 3. For more information on special events at this year's AQHA World Show, visit www.aqha.com/worldshow.
The AQHA World Show is the pinnacle event for American Quarter Horse owners and exhibitors around the world, who must qualify for the event by earning a predetermined number of points to compete in each of the classes representing English, over fences, western, speed, cattle and halter events.
More than 3,400 entries from the United States, Australia, Austria, Belgium, Brazil, Canada, China, Germany, Mexico and the United Kingdom are competing for 98 world championships at this year's event.
Be sure to check the full tentative schedule at www.aqha.com/worldshow.