Edited Press Release
The American Society for the Prevention of Cruelty to Animals® (ASPCA) announced last week that in 2013 it awarded approximately $1.4 million in grants to support equine rescues and sanctuaries in 43 states and the District of Columbia. The grants were primarily awarded as part of the ASPCA Equine Fund, with 20 percent of grant money supporting the Rescuing Racers Initiative. The initiative aids in the rescue and rehabilitation of retired racehorses to save them from slaughter, repurposing the horses for other areas of the equine world and giving them a new lease on life for competitive events or pleasure riding.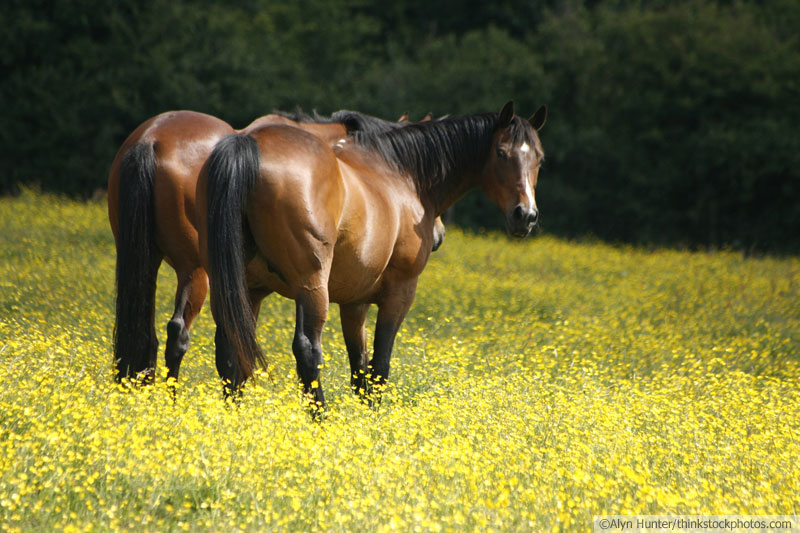 "Thoroughbreds frequently end up at livestock auctions—or worse, are sent to slaughterhouses—when their racing days are over," said Jacque Schultz, senior director of the ASPCA Equine Fund. "We were thrilled to provide these equine rescues with funds to help them transition ex-racers out of the racing stable and into someone's show barn or farm paddock, and keep these horses out of slaughterhouses."
New this year was a special opportunity for 50 organizations to receive grants enabling them to receive a one-year membership to the Association of Fundraising Professionals, as well as a scholarship to its 7-module e-learning course, Fundamentals of Fundraising.
"Many of our grants address specific needs, but this is one grant that keeps giving," said Schultz. "It helps groups widen their fundraising capabilities, and make major headway toward sustainability."
Another new initiative in 2013 was the "Hay It Forward" project, a supplemental program to the ASPCA's existing Hay Bale Out grants program, which helps feed horses across the United States. The program was designed to raise awareness of equine welfare issues while providing much needed hay to equine rescue organizations. It was implemented at the Palm Beach International Equestrian Center in March and the Hampton Classic horse show in September.
California, the state with the largest number of equine rescues and sanctuaries, as well as some of the nation's highest hay costs, led the ASPCA Equine Fund grant recipients with 38 grants. Colorado was in second place with 14 grants, New Mexico and Washington tied with 13 grants each, and rounding out the top five was Florida with 11 grants.
The ASPCA Equine Fund provides grants to non-profit, U.S. equine welfare organizations who work to rescue and protect horses. The grants benefit equine organizations striving to achieve best practices, including sound horse care, maintenance of updated websites and robust fundraising practices.
To learn more about the ASPCA Equine Fund and 2013 grantees, visit www.aspcapro.org.
Further Reading
Horse Rescue Resources