Edited Press Release
For the first time in the School's history, the University of Pennsylvania School of Veterinary Medicine (Penn Vet) will broadcast live the birth of a special foal via a Foal Cam inside the Neonatal Intensive Care Unit at Penn Vet's New Bolton Center.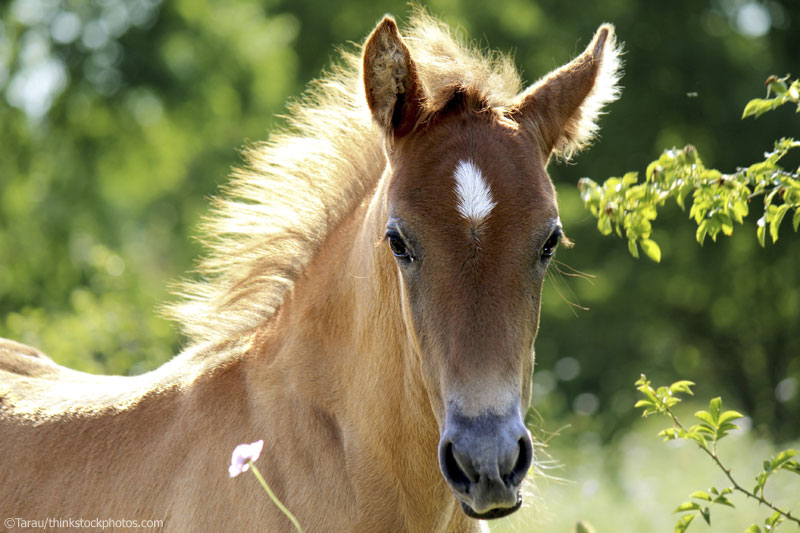 People across the country and around the world will have the opportunity to monitor the mare, My Special Girl, before the arrival of the foal, and witness the live birth. The live broadcast will be available around the clock on the Penn Vet website at www.vet.upenn.edu/foalcam beginning on February 26, when My Special Girl enters the stall at the Neonatal Intensive Care Unit. My Special Girl is due to foal in mid-March.
"We hope that sharing the birth of this foal will give the world a window into New Bolton Center, and showcase our caring clinicians and staff, and our expertise in reproduction and neonatal intensive care," said Corinne Sweeney, DVM, Associate Dean of New Bolton Center.
Once the foal is born, Penn Vet will hold a naming contest.
This foal, in particular, is very special because it represents the first successful pregnancy by Penn Vet using the advanced reproductive technique intracytoplasmic sperm injection, known as ICSI, which involves injecting a single sperm into a mature egg. This ICSI embryo was transferred to My Special Girl in early April.
Through collaboration with Penn Medicine, Penn Vet is positioning itself to provide this service to clients in the future so that everything – from the oocyte aspiration, to the sperm injection, to the embryo culture, and embryo transfer – are all performed at Penn.
"Our goal is always to expand our Assisted Reproduction Services to improve our ability to better serve our clients who have subfertile mares and stallions," said Regina Turner, VMD, PhD, Associate Professor of Large Animal Reproduction at New Bolton's Hofmann Center for Reproduction and Behavior.
ICSI also has great potential for use of frozen sperm from deceased stallions to carry on a legacy. In addition, the procedure can be used for mares who cannot get pregnant or carry their offspring themselves in the conventional manner, as all the donor mare needs to do is produce an egg.
"My Special Girl's pregnancy is the first of what we hope will be many ICSI pregnancies created right here at Penn," said Dr. Turner, who is also the Director of the Hofmann Center's Stallion Frozen Semen Program.
Penn Medicine's Matthew VerMilyea, PhD, Director of the IVF and Andrology Laboratories at Penn Medicine, is performing ICSI for the Hofmann Center. ICSI is a common procedure in human medicine that revolutionized the treatment of male infertility. Dr. VerMilyea is using a microscope with laser technology, used for humans but rarely used in the ICSI procedure in horses.
"It is exciting," said Dr. VerMilyea, who is performing the ICSI procedure on several equine eggs provided by Hofmann this year. "It is great to be able to apply the tools and skills that we commonly use in treating human infertility, and make slight adjustments that allow us to cross over into the animal world."
My Special Girl, an 11-year-old Thoroughbred, was donated to New Bolton Center's herd of horses used for teaching veterinary students. The egg for the foal came from a Thoroughbred-Cleveland Bay cross mare. The sperm was from frozen semen from a long-deceased Thoroughbred-Quarter Horse cross stallion that was part of the Hofmann Center's teaching program.
The foal will remain in the New Bolton Center family, as it will be adopted by Rose Nolen-Walston, DVM, New Bolton Center Assistant Professor of Medicine, who lives on a nearby farm. Lisa Fergusson of Cochranville, once on Canada's Olympic Eventing team, will be the foal's trainer when it is ready to begin its athletic career.
For more information, visit www.vet.upenn.edu.
Further Reading
Mare and Foal Care Resources